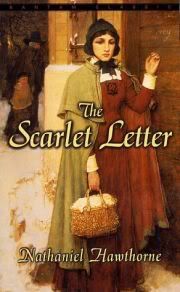 I have long been fascinated with affairs, ever since I was in college and I realized that some married men would screw anything female with legs, as long as the woman presented herself to him in an appealing manner. I was occasionally that woman. It wasn't just men who cheated on their spouses. Women have cheated countless times throughout history.
In one of my earlier articles for Nuts4chic, I wrote about cyber affairs. Is it really cheating if you never meet in person, leaving your sweaty paw prints all over the computer screen when interacting with your honey? I recall an article about a guy who was addicted to the online role playing game "Second Life", and his real life wife was not happy that he had cheated on her with a woman he had "married" in the game. I found the real life wife posting on the Yahoo group EverQuest Widows, and she was so pissed about the article and all the new things she learned about her husband's cyber affair that she had decided to divorce his ass.
A man I had interviewed for my nuts4chic article described a near-miss he had with his wife. Here is an excerpt describing that incident:
When Tim's wife opened the Valentine's Day gift he had mailed to her, he knew he was in trouble when she pulled an eight-inch purple butt plug out of the box.

That gift was meant for his cyber playmate. The company had shipped it to the wrong address.

He stammered, telling her it was really for him. He's into bondage and sadistic play. She's not.

He likes cybersex. He likes kinky web sites, in particular BDSM web sites. He said that he had done it "often when I had a day job that allowed unfiltered access to the Internet."

He doesn't consider his cyber-relationships affairs.

"They're flirtations," he said. "There's no face-to-face.
Is it really an affair if it's only on the Internet? What about hot, steamy e-mail exchanges? The concensus from my research into that article was that, yes, indeed, a married person who has cybersex is having an affair. Energy, attention, and sometimes even money are paid to the person who is not the adulterer's spouse.
Here are some movies and books that address the time-honored practice of infidelity:
Anna Karenina
Double Indemnity
Casablanca
The Scarlet Letter
Body Heat
Same Time, Next Year
The Bridges Of Madison County
Indecent Proposal
Brief Encounter
The Postman Always Rings Twice
52 Pick Up
Check my blog over the next couple of weeks for information about my upcoming Nuts4chic article about famous sex scandals. Affairs figure prominently amongst the scandals. Former President Bill Clinton is better known today for Monica Lewinsky's blow jobs than for much of his public policy. Ministers such as Jim Bakker and Jimmy Swaggart have seen their empires fall due to their inability to keep it in their pants. Former New York Governor Eliot Spitzer saw his power crumble after the public got wind of his own carryings on with a prostitution ring. I discuss many of these sex scandals in my upcoming Nuts4chic article. Read my blog over the next couple of weeks for news about when it comes out.
Actors are also well known for their affairs. Katherine Hepburn has long been known to be Spencer Tracy's lover, but his wife would not give him a divorce because they were Catholic. Elizabeth Taylor cheated on Eddie Fisher with Richard Burton, and later married Burton. Twice. When Billy Bob Thornton met Angelina Jolie, he was living with Laura Dern. Dern had once stated that "I left home to work on a movie, and while I was away, my boyfriend got married, and I've never heard from him again." Angelina Jolie made the news again when she was linked with a very married Brad Pitt. As anyone with a pulse knows by now, Pitt left wife Jennifer Aniston and hooked up with Jolie. They are still together, and Jolie's pregnancies and adopted children have made gossip columnists very happy.
While affairs in literature and movies are often tragic, they can be very funny. My new short story "Caught!", published by eXcessica Publishing, involves an affair between Kevin and Betsy. The problem is that while they are busy doing the nasty, Betsy's husband Dean arrives home early from work. Will Kevin and Betsy get themselves out of this mess, and how will they do it? You'd be surprised when you read the book and see the creative way Kevin has of handling his dilemma. Keep in mind that the seagull on the book's cover is very important to the plot.
Here is information on buying the story:
So, affairs are common, but they can also be devastating. I've never been with a man who cheated on me, but I have been involved with married men when I was younger and much more reckless. For any woman who is considering the idea of having an affair with a married man, I can tell you due to my experience that he isn't worth it. For one thing, it's likely that he would cheat on you should he leave his wife for you. Then again, most married men don't leave their wives for their mistresses. You're in for a lonely life if you have an affair with a married man.
Affairs have been great fodder for literature and movies for many years, and they will continue to draw crowds. If you want to read a comic take on an affair, read my story "Caught!"