March 24, 2011
Come To My New Blog And Web Site!
I have a new blog and web site, and I'm inviting everyone to it. This blog/web site focuses on my erotic writing. I will continue to post sex toys reviews on this blog. So, if you want to keep up with me, visit me at my new digs.
Elizabeth Black - Blog and Web site
See you there!
Lizzie
Posted on March 24, 2011 at 12:28 PM | Permalink | Comments (11) | TrackBack
May 31, 2009
VibeReview - The Pocket Rocket Booster
[I wrote this post a year ago, but it appeared only on my old blog. So, I'm reproducing it here.]
I had a nice, long day of writing sexy articles and short stories, so I decided at the end of my work day to kick back with a glass of port, an episode of "Doctor Who", and my new
Pocket Rocket Booster
. This Pocket Rocket Booster is part of the Club Jenna line. I had heard rave reviews of Pocket Rocket Boosters for years, and I was dying to have one of my own.
I sat back on the couch, wearing only a pajama top. I was fresh out of the shower, so I was nice and clean. I turned on the episode "Blink", which is my favorite "Doctor Who" episode. It's a scary one about those creepy Weeping Angels. If you haven't seen it, I highly recommend it. I know that, according to Dr. Helen Fisher, there is a link between fear and sexual arousal, so I decided that being scared and being horny was a great combination.
I've already had an egg vibrator to play with, but I knew that the Pocket Rocket Booster was much better. First, I tried the Pocket Rocket Booster alone, without the attachment. I loved the nubs on the end, and they rubbed me just the right way as I pressed the Pocket Rocket Booster in circles against my clit and along my lips. It felt great as it vibrated against my legs. I could barely stand it on my nipples, they were so sensitive. It was great fun to drink my port, watch "Doctor Who", and play with my new Pocket Rocket Booster.
David Tennant plays the tenth Doctor, and I think he's very sexy in a lanky, manic sort of way. So I played with my Pocket Rocket Booster while watching The Doctor get slightly crazy, as he does in every episode. Every time one of those Weeping Angels statues moved a little closer to its target, I pushed that Pocket Rocket Booster even harder against my clit. I was so hot that I even gusted a bit of fluid. Thankfully, I keep blankets on the couch, otherwise I would have left a bit of a mess.
I loved the 5 function 10 speed controller!! My favorite function/speed was the slow and then long pulses. It drove my pussy wild while I played with it. The other functions and speeds were perfect for my face. If I ever get a bad head cold, the Pocket Rocket Booster will be perfect for clearing up my clogged sinuses.
Another advantage of having a Pocket Rocket Booster is that is has a small area of vibration that is perfect for using along my jawline. If you have TMJ (which is jaw pain from grinding your teeth), the Pocket Rocket Booster is perfect to use on your face by your ear where your upper and lower jaws meet. If you have TMJ, that's a very sore spot that feels relief when you rub the Pocket Rocket Booster on it. The Pocket Rocket Booster helps loosen tight muscles in your face to reduce the pain from TMJ and I bet it could even help cure a headache. My husband has arthritis in his right hand by his thumb, and the Pocket Rocket Booster helped relieve his aches. He took the sleeve off the Pocket Rocket Booster and rubbed it on the fleshy mound at the base of his thumb, and within a minute or two his hand felt better. That little Pocket Rocket Booster is a miracle device!
The Pocket Rocket Booster is so good that even the cats like it. My cat Oreo loves it. It was perfect for massaging her between her shoulder blades and on her back, but she didn't like it on her ears. My other cat Lucky wasn't sure what to make of it. He thought it was a chew toy and tried to bite it, but it rattled his teeth. He did like it on his back, though. So, the Pocket Rocket Booster is a bit hit with the kitties, as a massage tool. So, I liked the Pocket Rocket Booster very much. It's versatile, and everyone – even the cats – loves it!
Posted on May 31, 2009 at 11:49 AM | Permalink | Comments (1) | TrackBack
September 29, 2008
VibeReview: A Weekend Of Bliss
I've had a stressful couple of months, and I needed some innovative ways to relax. I've tried Jenna's Bubble Bath, various vibrators, and music and movies. Thanks to VibeReview, I have had many different ways to wind down with all the stress on me and my husband. This past weekend was the first time we have been able to fully relax in a long time.
I love vibrators, and I've found that the Odyssey Tickler does more than just tickle my clit. It also vibrates against my entire vagina lip area and my taint. I like that spread-out sensation very much. Another sex toy that has a similar focus is the Sweet G, which spreads its vibrating joy across my vaginal lips and my clit while tickling my G-spot. The Sweet G is one of my favorite vibrators.
The silicone shaft and base are soft and flexible, especially the base. I can press the base between my fingers. It moves with me, which is important since I make sure the Odyssey Tickler is completely inserted so that I feel that wonderful base against my sensitive vulva and taint. The base moves as I move, and I move a lot when I use vibrators.
This is a small, lavender vibrator that easily fits in a suitcase to take on a trip. I sometimes travel to science fiction/fantasy conventions, and I like to take a vibrator and lube/massage oil along with me to relax after a long day discussing things like who is better; E. A. Poe or H. P. Lovecraft? I can even take the Odyssey Tickler into the bathtub or hot tub (if the hotel has one), since it's waterproof. I do like to play around in warm, sudsy water with vibrators like the Odyssey Tickler and sudsy things like Jenna's Bubble Bath.
So, this weekend, I had the Odyssey Tickler to play with. My husband had the Bliss Love Ring.
While I'm sure the Bliss Love Ring works well for most men, it didn't work well for my husband. He has erectile difficulties, and he couldn't get hard enough to get much use out of the Bliss Love Ring, even though I initially thought we would. I figured the ring would still fit around him, even if he wasn't erect. It was too big. That said, he did pull his balls and dick through the ring, and the vibrations felt good on his balls, but that particular sex toy wasn't the right one for him. I can see how it works, though. With the vibrating bullet on the bottom, the Bliss Love Ring vibrates against his balls, providing hours of sexual pleasure. He did say that the vibrations against his balls felt good. With the vibrating bullet on top, it would vibrate against my clit as we had intercourse. Intercourse isn't much of an option for us, so we try other avenues of having sex. So, while I know the Bliss Love Ring is a great sex toy, I am not in much of a position to talk about it.
The Tantric Lovers Game was much more up our alley, since it was about enjoying sex, closeness, and tenderness, and it didn't focus so much on erections and orgasms. My husband and I enjoy sensation play because it feels so good, so this game and its instructions worked well for us. My husband used to work in the game industry, with name companies such as Hasbro and Atari, so he was thrilled when I wanted to play a game with him. It turns out that Tantric Lovers Game isn't really a game. It's a toy. The people playing with a toy determine the play, as opposed to a game where the rules and game play are decided in advance, and you have less control. But, for intents and purposes, I will call this a game because that's how it's described. I am not a gamer nor do toys thrill me - not like him, anyway. So we played Tantric Lovers Game and got to enjoy each other's bodies and minds at the same time. Not a bad deal.
Playing the Tantric Lovers Game was an adventure in and of itself. This isn't a game with a "prize" at the end for the "winner", which was what we were used to. The journey itself while playing the game is its own reward.
I was already familiar with most of the Kama Sutra terms, such as the Yap Yub position, the Yoni, and the Lingam. After a brief introduction, I told my husband what they meant. Those terms as well as many others are included in a handy glossary for the game.
The gist of the game is that you role the die, and do whatever the board asks you to do. You are given a two-minute egg timer to do what you are supposed to do. While it seems that two minutes isn't very long, trust me. It's a long time, and a sexy long time at that! If there is a goal to the game, it is helping you and your partner become closer physically, mentally, and emotionally. It works, too! You start off in the Yab Yum position, a classic Tantra position which is (according to the glossary) "Yang (man) sits with his legs out and slightly apart while Yin (woman) sits on top facing him (with a firm pillow under her rear to support her if necessary)." That's a very comfortable position, and one that is amenable to sexual intercourse.
Half the fun is anticipating which space you land on, and the rest of the fun is acting out what you are instructed to do. The instructions start off mild, almost as if the game wants you to warm up. As the game progresses, the instructions become more personal and intense. Once you finish the first side of the board, you are supposed to go to the second side, and you finish when you read the last space, which is "Tantric Bliss". As far as I'm concerned, the entire game is full of Tantric Bliss.
I have some person favorite spaces, and they are as follows:
Kiss all around your lover's face with baby kisses & use your hands to caress them simultaneously.
Stand up and press as many of your Chakras into each other as you can, close your eyes & hug for 2 minutes.
Enjoy mutual oral honoring in the 69 position for two minutes.
You will hold your lover's Lingam (penis) at the base with one hand while the other hand twists slowly up the shaft for 2 minutes. Use lubricant.
Yang will run his tongue slowly & gently up & down both side of the Yoni lips like trickling water for 2 minutes.
By the time we stopped, we felt much closer to each other, not that we needed to be closer. Incredible online MB5-858 training programs & ccie voice help you in pass pass4sure 70-630 exam regarding 70-450. We offer best quality testking 70-642 training tools for your success. This game is a great way to spend a weekend. Take it with you on a second honeymoon - or first honeymoon!. Make a date with your partner to play this game, and you won't be sorry at all.
Posted on September 29, 2008 at 05:00 PM | Permalink | Comments (0)
September 28, 2008
VibeReview: Sunflower G-Spot
I love G-spot toys, so I knew I would consider the Sunflower G-spot my new best friend. The easiest way for me to get to sleep at night is to have an orgasm, and I like both my clit stimulators and especially my G-spot toys. The Sunflower G-spot not only does a great job massaging my G-spot, it gives me great orgasms with the varied vibrations. I come much more intensely when I use a vibrator, and the ensuing wave of orgasm tires me out enough so that I drift off to Slumberland without any problem whatsoever.
I like soft materials like jelly and silicone. The Sunflower G-spot is made of soft, flexible polymer-blend material that improves vibration resonance and G-Spot rubbing. The vibrations really do feel more intense coming from this vibrator. I just lay back in bed, use a little lube like Liquid Sex Warming, and I'm ready to go. I prefer to set the vibrations to a mid-range, and I slide the Sunflower G-spot back and forth, in and out, against my G-spot and my pussy lips. What a great way to relax after a long day!
The shaft of the Sunflower G-spot is textured for my pleasure, and I feel every ridge and bump. I use O'My Clitoral Stimulating Gel when I use my sex toys so that I feel the vibrations even more intensely, and that gel does wonders for me when I use the Sunflower G-spot. I get even more aroused and sensitive, and I don't want those great feelings to end.
I can take the Sunflower G-spot into the bathtub with me when I read covered by fragrant bath bubbles. I like waterproof sex toys. Sometimes I take either a thriller, a horror novel, or a collection of erotic short stories into the tub with me, and those stories are even more fun when I use a waterproof sex toy. The Sunflower G-spot is waterproof, with vibrations that turn me on while I read and get clean from the suds. There's nothing quite as enjoyable as relaxing in a tub of bubbles, burning incense, and reading a good book. Remarkable online 312-49 and ccda dumps training programs will lead you to success in the pass4sure 70-270 and HP2-Z15 exams. We also offer latest testking 640-802 with 100% success guarantee. The Sunflower G-spot is one sex toy I use in this fashion.
I use the Sunflower G-spot several times per week, when I'm in the mood for a G-spot orgasm. It feels good, the ridges rub me just the right way, and it's waterproof! The batteries last a long time, too. I can't recommend the Sunflower G-spot highly enough. Get one for yourself today!
Posted on September 28, 2008 at 12:30 PM | Permalink | Comments (0)
September 26, 2008
VibeReview: White Nights Pleasure Kit
I had been under a lot of stress lately, so I needed to relax a bit. What better way to relax than to use the White Nights Pleasure Kit. It comes with a bullet vibe, a Pocket Rocket, and a traditional slim vibrator. In addition, it includes tuberose massage oil. This is a very pleasant massage oil, since the scent is a light floral rose. Tuberose is considered an aphrodisiac that can ease impotence and frigidity. It also is great for relaxation, which was perfect for me since I've been so stressed out lately. The scent definitely helped me to relax. If I wanted to, I could use this massage oil as perfume. That's how pleasant it was. The sex toys were all coloured white, which reminded me of a fresh start and purity. I was getting a fresh start with these delightful sex toys.
I used the slim vibrator first. Not only did it treat my pussy well, it felt wonderful on my nipples and face. I just sat back, slathered a little tuberose massage oil on my breasts and hands, and let the vibrator do its work. It felt very relaxing. As I ran the vibrator over my erogenous zones, I felt my body relax and my mind became clear and at ease. Just what I wanted.
I like bullet vibrators, and this one was very nice. I could easily take it with me to Arisia in January, since I'll stay in the hotel with my husband, and we can use this bullet to have a little sexy fun after a day of SF/F panels. Bullets are fun to use with a condom and then insert them. I've done that in the past, but I wasn't in the mood to do it now. I let that bullet play with my nipples, my eyes, my ears, and my clit and pussy lips. I kept the fairly high, which is how I like it. Using the bullet so soon after using the vibrator made me feel very aroused, but it also made me feel relaxed and lazy. I wanted a slow, comfortable orgasm, and I was about to have a good one.
Lastly, I used my favorite sex toy - the Pocket Rocket. It's only one speed, but it really packs a wallop. It comes with a clear plastic sleeve with lots of nubs for my erotic pleasure. I slid this Pocket Rocket against my clit and lips, and I got hot very fast. I was able to scratch an itch that I had for quite a while. I just sat back on the couch and relaxed while I played with this Pocket Rocket. I'm working on some sex scenes for a serial I am writing, so using this Pocket Rocket helped me to get in the mood for those scenes. It's very hard to write sex scenes when you don't feel sexy. Now I'm confident that I can finish those scenes with this Pocket Rocket helping me along the way.
The White Nights Pleasure Kit is perfect for traveling. The box is small, and I can take all three sex toys and the tuberose massage oil along if I wish. The sex toys themselves are very small, so they can even fit in my back pack. I prefer the Pocket Rocket to the other two toys, but all three are very nice. They do their jobs in making me relax and enjoy sex play, which is all that matters. I'm going to use the Pocket Rocket this weekend while I work on my erotic serial. It is my new best friend, and it helps me get in the mood for writing. What a great way to wind down a stressful week!
Posted on September 26, 2008 at 09:26 AM | Permalink | Comments (0)
September 03, 2008
Choosing A Sex Lubricant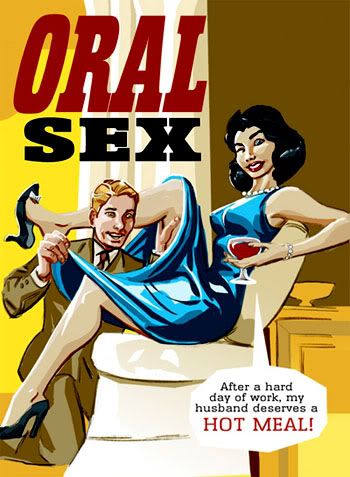 I received several flavoured lubes from VibeReview, all of which I have already reviewed in separate posts. Now, I get to choose my favorite. It was hard to pick just one. All of them were nice. But I did have a favorite. Two, actually.
I used Naughty Secrets Personal Lubricant, ID Juicy, O'My Flavored Lubricant, Fizz Flavored Lube, and Strawberry Astroglide.
Each lube had its good points. The packaging for ID Juicy makes it perfect for travel. This is one bottle that won't open and spill all over your clothing. Naughty Secrets Personal Lubricant has sexy, eye-catching packaging, including a bottle that looks like an old fashioned tonic bottle. The flavour was pleasant without being too overpowering, and the lube was a good thickness. Fizz Flavored Lube had a kitchy and nostalgic appeal, since the lubes are flavoured according to popular types of soft drinks. Strawberry Astroglide's flavour is a popular one in flavoured lubes, and it also benefits from the excellent reputation Astroglide already has as a lubricant. O'My Flavored Lubricant came in many unusual and scrumptious flavors, such as strawberry cheesecake, cappuccino, and the flavour I chose - passion fruit. Plus O'My is another brand name recognized for its high quality.
To get it out of the way right now, I'll admit that I have two favorites: O'My Flavored Lubricant and Strawberry Astroglide. What I liked about the flavours were that they were not overpowering. The lubes themselves were thick enough but not tacky or sticky. I don't like thick, sticky lube.
If I wanted thick, sticky lube, I'd use WD 40.

While I like O'My Flavored Lubricant and Strawberry Astroglide, the bottles don't work well for traveling. I haven't traveled much lately, but I like to attend SF/F conventions to promote myself and my books. I would take a small sex toy and some lube to round out my evenings with a relaxing orgasm. Although I didn't like the bubblegum flavour as much as the strawberry and passion fruit, if I were going on another trip soon, I'd take ID Juicy. The bottle is small and compact, and it's designed in a way that keeps the lube from spilling. The last thing I'd need would be to open up my suitcase once in my hotel room, and find my clothes covered with lube and smelling like fruit. ID Juicy's bottle is designed so that is unlikely to happen, which would be one less thing for me to worry about.
If I were to give a gift, I'd choose Fizz Flavored Lube because it's so unusual. The names alone are amusing. I'd choose either Gropin' Grape or Lickin' Lemon Lime. This lube is nice and thick, and perfect for oral sex if you don't care much for the taste of dick or pussy. Plus is has that nostalgic appeal, especially if you like old fashioned soft drinks. Top that with the shape of the bottles. They look like very colourful soda bottles, complete with twist cap. Fizz Flavored Lube is so much fun that it screams "gift!"
Another lube that would make a good gift is Naughty Secrets Personal Lubricant, because of the good lube, the strawberry taste, and the nostalgic packaging. The bottle looks like an old-fashioned tonic bottle. It even has a cute little devil on the box, which looks like the devils on one of my "Lords of Acid" CDs. This one is fun to look at, and fun to use.
While I have my personal favorites, each lube has its good points. It just depends on what you're looking for. If you travel a lot, or like subtle flavours, or like old-fashioned packaging to go with your pleasant flavour, or want to give a gift your friends will talk about for years, you can't go wrong with these lubes.
Posted on September 3, 2008 at 04:12 PM | Permalink | Comments (0)
August 22, 2008
VibeReview - Naughty Secrets Flavored and Scented Lube
The first thing that struck me about Naughty Secrets Personal Lubricant was that the bottle looked like old fashioned tonic. I like that bygone era appeal. The coy little devil on the front of the bottle was also a nice and playful touch. She reminded me of the devils on the cover of one of my Lords of Acid CDs. So, off the bat, the first thing that attracted me to Naughty Secrets Personal Lubricant was the delightful packaging.
Scent is as important to me as taste when it comes to lubricants, and Naughty Secrets Personal Lubricant has a very pleasant scent reminiscent of strawberry jam, but it's not too obvious. It just smells sweet and good. I don't like very sticky lubes, so I was happy to see that this one not only is not very sticky, it also doesn't stain my sheets. The lube itself is a bright strawberry red, and it would be embarrassing to see bright red stains on my sheets and pillow cases that won't wash out. While I don't spend a fortune on sheets, waterbed sheets aren't cheap, so I don't want to ruin them with a lube that stains them bright red. This lube doesn't stain. Good!
Now, the flavor. Very nice. Like strawberry jam, but not overpowering. It's subtle and pleasant. I don't particularly like extremely sweet lubes (or extremely sweet anything), but I do like flavor. This strawberry flavor is very pleasant, and it makes oral sex more enjoyable for me. As I have said in a previous post, I don't care much for the taste of dick and jizz. I also have a very strong taste and smell myself, so my husband benefits from using a good, flavored and scented lube.
I probably could use this lube on my sex toys, but I'd rather use it only for oral sex. I have other lubes that work well with sex toys, and I want to save this one for more intimate acts. I like Naughty Secrets Personal Lubricant very much. You can choose between strawberry flavor or cherry vanilla. I'm sure cherry vanilla is a tasty and aromatic lube, judging from how good strawberry is. The packaging is cute and sexy, and the bottle has that bygone era image going. It's best to keep the cap on it when not using it because the lube could drip out, but that really isn't much of a problem. Keep this lube on the dresser next to your bed, and use it every night. It's perfect for hot, sexy fun!
Posted on August 22, 2008 at 09:23 AM | Permalink | Comments (0)
VibeReview - ID Juicy Lube
More flavored lube! I love flavored lube!! There are so many unusual flavors that it's hard to pick just one, plus the different brands have different positives. ID Juicy comes in a compact container that is easy to fit in a purse or suitcase for traveling. I can see tossing this in my luggage with my favorite vibrator and heading to the airport for a long trip. The container is unlikely to spill, since it's a pump with both a plug and a cap. It's important to not get flavored lube on your business suits when traveling around the country.
As is the case with most flavored lubes, there were many different flavors available. I chose bubblegum because that was so different. I love bubblegum, especially Bazooka (my age is showing), so I was psyched to try ID Juicy bubblegum flavored lube. Other flavors include watermelon, pina colada, peach, passion fruit, mint, kiwi strawberry, cherry, and banana. I can imagine trying more than one of these, and matching the flavor to your mood or even your bath products.
The lube itself is a clear gel that is a bit thicker than personal lubricants. I didn't have to use much of this lube for it to do its job. And, most important, it tasted exactly like bubblegum! When I was a kid, I liked my bubblegum so hard that I could break my teeth chewing on it. That was Bazooka bubble gum. This almost tasted like that, but not quite. Still, the flavor was pleasant and made me giggle, since I wanted to blow bubbles as well as blow some dick.
ID Juicy's flavor lasted much longer than any bubblegum I have chewed. There's nothing worse than chewing on gum after the flavor ran out, and you don't have a tissue handy. It's rude to roll down the car window, and spit the wad into the street. ID Juicy bubblegum flavor lasted a very long time, and it made oral sex much more fun and exciting. That pleasant taste also helped to improve my performance. It's easier to get into oral sex when you get a pleasant taste sensation out of it.
ID Juicy also works well as a lube for sex toys, although I'd prefer to just use it for oral sex. The lube is nice and thick, and the taste lasts a long time. You don't need to use much of it to get the maximum benefit. I'm sure the other flavors taste just as great. A pleasant pink, the container brings to mind bubblegum. This lube is perfect to take on trips because of the way the container is made. I definitely like ID Juicy bubblegum lube.
Posted on August 22, 2008 at 09:23 AM | Permalink | Comments (0)
August 21, 2008
VibeReview - Fizz Flavored Lube
When I got my sample package of Fizz Flavored Lube, I couldn't wait to try it. I'm not a big soda drinker, mainly because I can't stand the sticky-sweet high-fructose corn syrup in most sodas. However, a local soda company (Mercury Bottling Company) makes old fashioned sodas using cane sugar instead of corn syrup. If you have never had a cane sugar soda, you have no idea what joyous taste you're missing. I buy those sodas every once in awhile from a small grocer downtown. They're hard to find, and they aren't usually sold in supermarkets. I guess that makes me a purist as far as sodas go.
So, knowing how much I like that kind of taste, I had to try Fizz Flavored Lube. The flavors available made my mouth water, and I loved the playful names: Poppin' Cherry Cola, Kissin' Cola, Gropin' Grape, Lickin' Lemon Lime, Screamin' Orange, and Rockin' Root Beer. My three favorite soda flavors are cola, root beer, and orange. I also like sarsaparilla, birch beer, and (when I can find a good one) ginger ale, but those flavors aren't available. Note to the makers of Fizz Flavored Lube - if you need more flavors, those are good ones.
Kissin' Cola tastes like the cola Slurpees I get at 7-Eleven. I love cola Slurpees! I like to drink them so fast that I get brain freeze. Tasting cola while giving my husband a blow job was great fun. I'm used to lubes with flavors like chocolate, passion fruit, and strawberry. Cola is a new and fun one that I liked very much.
Rockin' Root Beer didn't really taste like root beer to me, but it was close enough. It was pleasant enough to spread all over my husband while he just lay back and enjoy the fun. The taste was a little too cloying sweet for me. Syrupy, and I don't like syrup. So far, I like Kissin' Cola best, with Rockin' Root Beer a distant second.
I didn't like Screamin' Orange at all. I'm not sure what it was supposed to taste like, but it wasn't orange. I didn't like the after-taste very much. I think that's one I probably won't use.
Curious now as to how the others tasted, I tried Gropin' Grape, Poppin' Cherry Cola, and Lickin' Lemon Lime. (I'm still giggling at these names. Love them!) I liked the taste of Gropin' Grape, which is rather amusing since I don't like grape soda. Ick! I liked the grape-flavored lube, though, so at this point Gropin' Grape is my favorite, with Kissin' Cola a close second. Lickin' Lemon Lime is also very good, and I love lemon lime sugar cane colas, although I'm more likely to buy a cola or birch beer when I am in the mood for one. Seven Up was my favorite soft drink when I was a kid, and this one is a bit on the sweet side but enjoyable. When I want a Seven Up type soft drink these days, I drink Schweppes tonic water. I can never get enough tonic water. I love the quinine. It's great with a twist of lime. Poppin' Cherry Cola was a little too sour for me. I didn't think it tasted like cherry cola at all. It actually tasted a bit medicinal, so I don't think I'll be using that one, either.
So, here are my favorites:
Gropin' Grape
Lickin' Lemon Lime
Kissin' Cola
Rockin' Root Beer
Screamin' Orange
Poppin' Cherry Cola
I've tried many flavored lubes, and to be honest I prefer some of the other ones to the Fizz Flavored Lube. My favorite so far is the Kama Sutra Lover's Paintbox. I have a weakness for chocolate flavored anything, and the chocolate flavors in the Lover's Paintbox are thick and delicious. Still, Fizz Flavored Lube would be a great, fun gift to give to someone you love because the flavors are fun. Just don't expect a Coke, Pepsi, or A&W Root Beer. These lubes are thick and full of flavor, so you'll enjoy oral sex or sensation play with them.
Posted on August 21, 2008 at 11:17 AM | Permalink | Comments (0)
August 20, 2008
VibeReview - Sweet G
The Sweet G is my new favorite sex toy. I've never before used a vibrator that rotated as much as this one does. The clit stimulator also covers my entire vaginal lip area, which feels very good for me. I like to feel my entire lip area get stimulated, not just my clitoris. Sometimes direct clitoral stimulation is too sensitive, so I prefer to move a vibrator around my clit rather than focus directly on it.
This vibrator homed right in on my G-spot, and it aroused me so much that I clenched down very hard on the shaft, making it stop its rotations. I relaxed my Kegel muscles, and the rotations began anew, feeling very good. I pushed the controls to the max so that I would get the full power of those rotations. Of course, the more aroused I became, the harder I clenched the shaft, and the rotations would stop. So, I alternated between relaxing and clenching, which felt incredibly good.
Jelly is one of my favorite materials. I like it because it's soft, it holds translucent colour very well, and it gives as I press on it, whether with my fingers or with my vagina. The shaft of the Sweet G is only about four inches long, which is fine because it is primarily a G-spot vibrator, and a wonderful one at that. I like the simultaneous G-spot and clitoral/vaginal lips vibrations. The clit stimulator is larger than what you find on rabbit vibrators, and I like the one on this Sweet G much better than a rabbit's ears. The clit stimulator looks like a bug with antennae and wings. There are also eight little nubs on the belly of the "bug". These nubs and antennae are very soft and pliable, and they feel great when I set the vibrations about halfway.
What I liked best was that I learned a new way to masturbate. Relax and clench, and then repeat. Those movements intensify my sex play, and they also made my orgasm much stronger. The only drawback I could see for the Sweet G is that the battery case is a bit hard to deal with. It took me a few minutes to properly insert the batteries, and then insert the battery case back into the Sweet G in the proper way. After a few missed tries I got it right, and the vibrator buzzed at me.
It's fairly noisy, which really doesn't bother me any, but I would have to have the TV on in the other room if I planned to use it late at night. Still, this is my favorite vibrator to date. It gives me great orgasms, and I love the wide rotations of the shaft and that huge clit/vaginal lips stimulator. The Sweet G gives me the sex play that I crave every night.
Posted on August 20, 2008 at 11:16 AM | Permalink | Comments (2)