November 04, 2011
Review: Ladygasm Women's Sex Toys
The Ladygasm web site is easy on the eyes. The black text on white background is easy to read and the pictures give a personal flair to the site. The pictures of sex toys are easy to see and large enough so you can tell what you're looking at. The color scheme is also very pleasant. Pastels that are good enough to eat. The "How Do You Feel Today" theme works on so many levels. Moods listed are "like having a quick orgasm", "like a realistic experience", "like having an adventure", and "like playing with your partner".
Ladygasm sex toys were made by women for women with a woman's sexual needs in mind. Ladygasm interviewed lots of women to find out what kinds of sex toys they liked and what kinds they didn't like. The answers lie on the Ladygasm web site. Over the past few years, Ladygasm noticed sex toys manufacturers were creating sex toys based on gimmicks - not on what really brought women to orgasm. They don't believe you have to blow your bank account or read an instruction manual to show you how to use a sex toy. You'll find the best sex toys for women chosen by women at Ladygasm.
The sex toys on the Ladygasm web site are familiar in style (stuff I like and I'm a woman) and very elegant, even the realistic ones. There are powerful Ladygasm bullets as well as a Ladygasm Hitachi Wand. The Ladygasm Rose Vibrator even fits in your purse. One of Ladygasm's rabbits not only has a rotating head but a thrusting shaft. There are also G-spot vibrators that actually hit your G-spot and won't have to hunt for it.
Other sex toys include anal toys, couples toys, adventure, dildos, and lube. The three dildos are named Alex, Brian, and Flex. Alex is average whilst Bria is large. Flex does what its name says. The spine is flexible so you may position it any way you wish. Ladygasms anal toys range from beginner's toys to toys for those with lots of anal sex experience. One of the anal toys is also a fab G-spot massager!
There are many fine sex toys for couples on the Ladygasm site. Whether you like anal toys or a Ladygasm Hitachi Wand, Ladygasm has a well-made and reasonably-priced sex toy for your couples' needs. There are a couple of men's toys here, like the Fleshlight stamina training unit to help your man last longer to give both of you pleasure. You'll also find an Autoblow and Fleshlight for men here so that you as a couple may play together. The couple that loves together, stays together.
The four sex toys in the adventure section are indeed adventurous. The Ladygasm Hitachi Wand is both a powerful massage tool and a vibrator. Use it for massage or to pleasure yourself and/or your partner. There are also two fine and upgraded rabbits for a very reasonable price as well as a clit/vag/G-spot stimulator that will have you rolling in orgasms in no time.
Finally, you get ID Glide lubricant, one of the best lubricants on the market today. Choose between three different sizes to tend to your most intimate needs. Choose a big bottle for home or the smaller sizes for your purse or travel. Always keep ID Glide by your side. You never know when you may need it.
The Ladygasm web site has everything you could possibly want in high quality sex toys. These toys aren't cheap plastic monstrosities full of gimmicks nor do they fall apart easily. The site is easy to navigate and shopping is a breeze. Descriptions of products are quick and easy to read. You learn all you need to know in a paragraph or two. No long instructions! The photos are well made and show off each product very well. The pastel color scheme with black writing on white background is easy on the eyes, very feminine, and quite pleasant. Contact information and the phone number are easily accessible at the top of the page.
Shop at the Ladygasm web site for all your feminine sex toys needs.
Posted on November 4, 2011 at 12:59 PM | Permalink | Comments (6) | TrackBack
March 24, 2011
Come To My New Blog And Web Site!
I have a new blog and web site, and I'm inviting everyone to it. This blog/web site focuses on my erotic writing. I will continue to post sex toys reviews on this blog. So, if you want to keep up with me, visit me at my new digs.
Elizabeth Black - Blog and Web site
See you there!
Lizzie
Posted on March 24, 2011 at 12:28 PM | Permalink | Comments (11) | TrackBack
September 03, 2008
Choosing A Sex Lubricant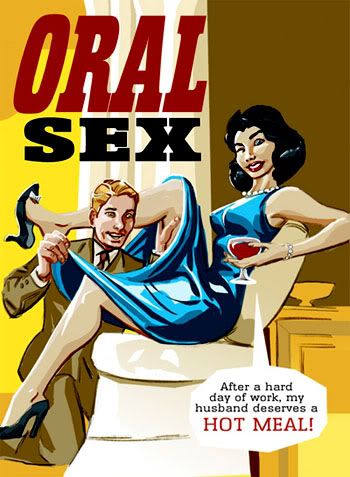 I received several flavoured lubes from VibeReview, all of which I have already reviewed in separate posts. Now, I get to choose my favorite. It was hard to pick just one. All of them were nice. But I did have a favorite. Two, actually.
I used Naughty Secrets Personal Lubricant, ID Juicy, O'My Flavored Lubricant, Fizz Flavored Lube, and Strawberry Astroglide.
Each lube had its good points. The packaging for ID Juicy makes it perfect for travel. This is one bottle that won't open and spill all over your clothing. Naughty Secrets Personal Lubricant has sexy, eye-catching packaging, including a bottle that looks like an old fashioned tonic bottle. The flavour was pleasant without being too overpowering, and the lube was a good thickness. Fizz Flavored Lube had a kitchy and nostalgic appeal, since the lubes are flavoured according to popular types of soft drinks. Strawberry Astroglide's flavour is a popular one in flavoured lubes, and it also benefits from the excellent reputation Astroglide already has as a lubricant. O'My Flavored Lubricant came in many unusual and scrumptious flavors, such as strawberry cheesecake, cappuccino, and the flavour I chose - passion fruit. Plus O'My is another brand name recognized for its high quality.
To get it out of the way right now, I'll admit that I have two favorites: O'My Flavored Lubricant and Strawberry Astroglide. What I liked about the flavours were that they were not overpowering. The lubes themselves were thick enough but not tacky or sticky. I don't like thick, sticky lube.
If I wanted thick, sticky lube, I'd use WD 40.

While I like O'My Flavored Lubricant and Strawberry Astroglide, the bottles don't work well for traveling. I haven't traveled much lately, but I like to attend SF/F conventions to promote myself and my books. I would take a small sex toy and some lube to round out my evenings with a relaxing orgasm. Although I didn't like the bubblegum flavour as much as the strawberry and passion fruit, if I were going on another trip soon, I'd take ID Juicy. The bottle is small and compact, and it's designed in a way that keeps the lube from spilling. The last thing I'd need would be to open up my suitcase once in my hotel room, and find my clothes covered with lube and smelling like fruit. ID Juicy's bottle is designed so that is unlikely to happen, which would be one less thing for me to worry about.
If I were to give a gift, I'd choose Fizz Flavored Lube because it's so unusual. The names alone are amusing. I'd choose either Gropin' Grape or Lickin' Lemon Lime. This lube is nice and thick, and perfect for oral sex if you don't care much for the taste of dick or pussy. Plus is has that nostalgic appeal, especially if you like old fashioned soft drinks. Top that with the shape of the bottles. They look like very colourful soda bottles, complete with twist cap. Fizz Flavored Lube is so much fun that it screams "gift!"
Another lube that would make a good gift is Naughty Secrets Personal Lubricant, because of the good lube, the strawberry taste, and the nostalgic packaging. The bottle looks like an old-fashioned tonic bottle. It even has a cute little devil on the box, which looks like the devils on one of my "Lords of Acid" CDs. This one is fun to look at, and fun to use.
While I have my personal favorites, each lube has its good points. It just depends on what you're looking for. If you travel a lot, or like subtle flavours, or like old-fashioned packaging to go with your pleasant flavour, or want to give a gift your friends will talk about for years, you can't go wrong with these lubes.
Posted on September 3, 2008 at 04:12 PM | Permalink | Comments (0)
August 22, 2008
VibeReview - Naughty Secrets Flavored and Scented Lube
The first thing that struck me about Naughty Secrets Personal Lubricant was that the bottle looked like old fashioned tonic. I like that bygone era appeal. The coy little devil on the front of the bottle was also a nice and playful touch. She reminded me of the devils on the cover of one of my Lords of Acid CDs. So, off the bat, the first thing that attracted me to Naughty Secrets Personal Lubricant was the delightful packaging.
Scent is as important to me as taste when it comes to lubricants, and Naughty Secrets Personal Lubricant has a very pleasant scent reminiscent of strawberry jam, but it's not too obvious. It just smells sweet and good. I don't like very sticky lubes, so I was happy to see that this one not only is not very sticky, it also doesn't stain my sheets. The lube itself is a bright strawberry red, and it would be embarrassing to see bright red stains on my sheets and pillow cases that won't wash out. While I don't spend a fortune on sheets, waterbed sheets aren't cheap, so I don't want to ruin them with a lube that stains them bright red. This lube doesn't stain. Good!
Now, the flavor. Very nice. Like strawberry jam, but not overpowering. It's subtle and pleasant. I don't particularly like extremely sweet lubes (or extremely sweet anything), but I do like flavor. This strawberry flavor is very pleasant, and it makes oral sex more enjoyable for me. As I have said in a previous post, I don't care much for the taste of dick and jizz. I also have a very strong taste and smell myself, so my husband benefits from using a good, flavored and scented lube.
I probably could use this lube on my sex toys, but I'd rather use it only for oral sex. I have other lubes that work well with sex toys, and I want to save this one for more intimate acts. I like Naughty Secrets Personal Lubricant very much. You can choose between strawberry flavor or cherry vanilla. I'm sure cherry vanilla is a tasty and aromatic lube, judging from how good strawberry is. The packaging is cute and sexy, and the bottle has that bygone era image going. It's best to keep the cap on it when not using it because the lube could drip out, but that really isn't much of a problem. Keep this lube on the dresser next to your bed, and use it every night. It's perfect for hot, sexy fun!
Posted on August 22, 2008 at 09:23 AM | Permalink | Comments (0)
VibeReview - ID Juicy Lube
More flavored lube! I love flavored lube!! There are so many unusual flavors that it's hard to pick just one, plus the different brands have different positives. ID Juicy comes in a compact container that is easy to fit in a purse or suitcase for traveling. I can see tossing this in my luggage with my favorite vibrator and heading to the airport for a long trip. The container is unlikely to spill, since it's a pump with both a plug and a cap. It's important to not get flavored lube on your business suits when traveling around the country.
As is the case with most flavored lubes, there were many different flavors available. I chose bubblegum because that was so different. I love bubblegum, especially Bazooka (my age is showing), so I was psyched to try ID Juicy bubblegum flavored lube. Other flavors include watermelon, pina colada, peach, passion fruit, mint, kiwi strawberry, cherry, and banana. I can imagine trying more than one of these, and matching the flavor to your mood or even your bath products.
The lube itself is a clear gel that is a bit thicker than personal lubricants. I didn't have to use much of this lube for it to do its job. And, most important, it tasted exactly like bubblegum! When I was a kid, I liked my bubblegum so hard that I could break my teeth chewing on it. That was Bazooka bubble gum. This almost tasted like that, but not quite. Still, the flavor was pleasant and made me giggle, since I wanted to blow bubbles as well as blow some dick.
ID Juicy's flavor lasted much longer than any bubblegum I have chewed. There's nothing worse than chewing on gum after the flavor ran out, and you don't have a tissue handy. It's rude to roll down the car window, and spit the wad into the street. ID Juicy bubblegum flavor lasted a very long time, and it made oral sex much more fun and exciting. That pleasant taste also helped to improve my performance. It's easier to get into oral sex when you get a pleasant taste sensation out of it.
ID Juicy also works well as a lube for sex toys, although I'd prefer to just use it for oral sex. The lube is nice and thick, and the taste lasts a long time. You don't need to use much of it to get the maximum benefit. I'm sure the other flavors taste just as great. A pleasant pink, the container brings to mind bubblegum. This lube is perfect to take on trips because of the way the container is made. I definitely like ID Juicy bubblegum lube.
Posted on August 22, 2008 at 09:23 AM | Permalink | Comments (0)
August 21, 2008
VibeReview - Fizz Flavored Lube
When I got my sample package of Fizz Flavored Lube, I couldn't wait to try it. I'm not a big soda drinker, mainly because I can't stand the sticky-sweet high-fructose corn syrup in most sodas. However, a local soda company (Mercury Bottling Company) makes old fashioned sodas using cane sugar instead of corn syrup. If you have never had a cane sugar soda, you have no idea what joyous taste you're missing. I buy those sodas every once in awhile from a small grocer downtown. They're hard to find, and they aren't usually sold in supermarkets. I guess that makes me a purist as far as sodas go.
So, knowing how much I like that kind of taste, I had to try Fizz Flavored Lube. The flavors available made my mouth water, and I loved the playful names: Poppin' Cherry Cola, Kissin' Cola, Gropin' Grape, Lickin' Lemon Lime, Screamin' Orange, and Rockin' Root Beer. My three favorite soda flavors are cola, root beer, and orange. I also like sarsaparilla, birch beer, and (when I can find a good one) ginger ale, but those flavors aren't available. Note to the makers of Fizz Flavored Lube - if you need more flavors, those are good ones.
Kissin' Cola tastes like the cola Slurpees I get at 7-Eleven. I love cola Slurpees! I like to drink them so fast that I get brain freeze. Tasting cola while giving my husband a blow job was great fun. I'm used to lubes with flavors like chocolate, passion fruit, and strawberry. Cola is a new and fun one that I liked very much.
Rockin' Root Beer didn't really taste like root beer to me, but it was close enough. It was pleasant enough to spread all over my husband while he just lay back and enjoy the fun. The taste was a little too cloying sweet for me. Syrupy, and I don't like syrup. So far, I like Kissin' Cola best, with Rockin' Root Beer a distant second.
I didn't like Screamin' Orange at all. I'm not sure what it was supposed to taste like, but it wasn't orange. I didn't like the after-taste very much. I think that's one I probably won't use.
Curious now as to how the others tasted, I tried Gropin' Grape, Poppin' Cherry Cola, and Lickin' Lemon Lime. (I'm still giggling at these names. Love them!) I liked the taste of Gropin' Grape, which is rather amusing since I don't like grape soda. Ick! I liked the grape-flavored lube, though, so at this point Gropin' Grape is my favorite, with Kissin' Cola a close second. Lickin' Lemon Lime is also very good, and I love lemon lime sugar cane colas, although I'm more likely to buy a cola or birch beer when I am in the mood for one. Seven Up was my favorite soft drink when I was a kid, and this one is a bit on the sweet side but enjoyable. When I want a Seven Up type soft drink these days, I drink Schweppes tonic water. I can never get enough tonic water. I love the quinine. It's great with a twist of lime. Poppin' Cherry Cola was a little too sour for me. I didn't think it tasted like cherry cola at all. It actually tasted a bit medicinal, so I don't think I'll be using that one, either.
So, here are my favorites:
Gropin' Grape
Lickin' Lemon Lime
Kissin' Cola
Rockin' Root Beer
Screamin' Orange
Poppin' Cherry Cola
I've tried many flavored lubes, and to be honest I prefer some of the other ones to the Fizz Flavored Lube. My favorite so far is the Kama Sutra Lover's Paintbox. I have a weakness for chocolate flavored anything, and the chocolate flavors in the Lover's Paintbox are thick and delicious. Still, Fizz Flavored Lube would be a great, fun gift to give to someone you love because the flavors are fun. Just don't expect a Coke, Pepsi, or A&W Root Beer. These lubes are thick and full of flavor, so you'll enjoy oral sex or sensation play with them.
Posted on August 21, 2008 at 11:17 AM | Permalink | Comments (0)
August 13, 2008
VibeReview: Astroglide
I've long known that the name Astroglide means quality lubricant. Since I had asked for flavoured lubes to review and compare, I'm happy that I received Strawberry Astroglide.
One thing that I definitely like is that Strawberry Astroglide will not stain my clothing or sheets. It's also not too sticky. The gel is a great consistency that is neither too runny nor too thick. I like the flavour, too. It's a pleasant strawberry not unlike strawberry Twizzlers candy. I love Twizzlers. I used it with my Sweet Magic, and it helped the vibrator slide right in. I don't know if Strawberry Astroglide is meant to do this, but I felt very warm as I used the lube with my vibrator. Strawberry Astroglide helped bring blood to my vaginal lips so that I became very sensitive to touch and especially to the vibrations of the Sweet Magic.
Strawberry Astroglide is water-based, which makes it safe for sex toys and condoms. I cherish my sex toys, and I don't want to use the wrong lube on them, so this water-based lube eases my worries. I love the taste! I plan to use it for oral sex very soon, but I wanted to use it first with a sex toy to see how it worked. It worked very well. It wasn't greasy at all, and it made sex play very silky smooth. Plus it smelled and tasted good. I will update this review shortly after I use Strawberry Astroglide for oral sex. First, I wanted to talk about how great it was to use with a sex toy.

Posted on August 13, 2008 at 09:49 AM | Permalink | Comments (0)