March 24, 2011
Come To My New Blog And Web Site!
I have a new blog and web site, and I'm inviting everyone to it. This blog/web site focuses on my erotic writing. I will continue to post sex toys reviews on this blog. So, if you want to keep up with me, visit me at my new digs.
Elizabeth Black - Blog and Web site
See you there!
Lizzie
Posted on March 24, 2011 at 12:28 PM | Permalink | Comments (11) | TrackBack
October 09, 2010
Sex Toy Review: Magic Stick Glass Dildo
If you're looking for high quality sex toys, TheirToys.com Sex Toys is a good place to start. I was fortunate enough to get a Magic Stick by DJ Glass Dreams for review and I loved it! I love glass dildos and vibrators because they are so classy, so beautiful, and such fun to use. I have a collection of glass dildos that I keep in my crystal cabinet with my 1950s vintage china and my aqua and amberina glass collection. The light in the cabinet sets off these dildos very nicely. My new Magic Stick by DJ Glass Dreams is my second nicest glass dildo, next to the one that lights up.
This glass dildo, made by the venerable Doc Johnson, is described on the TheirToys.com web site in this fashion: "Doc Johnson's line of glass products is an outstandingly beautiful, sleek and sensual line of body safe products that are sanitary and easy to clean. This product, the Magic Stick is in their Glass Dreams collection. This is a great glass piece with red bumps to create friction and sensation and a cool swirled design inside with blue and white contrast. The ringed handle end is in blue glass. Insertable length is 7" long and the shaft tapers between 1.25" at the head, to 1" down by the handle." This accurate description doesn't begin to describe the joys of this wonderful glass dildo.
Since it was chilly up here I put the dildo in a pan of warm water so it would be warm when I used it. Wow, what a feeling! The shaft is thicker than some dildos I've used and I like that feeling of being completely filled up. The nubs on the shaft also gave me added stimulation both internally and directly on my clit. I pulled the dildo over my clit to get the best effect. I used a little lube although I really didn't need it. This dildo is easy to manipulate because of the ring at the base. It keeps it from getting lost inside me. If I were really adventurous I could use this dildo for anal sex but it feels much too thick for me. It's perfect for vaginal penetration, though, and those nubs feel great on my clit.
This glass dildo is also very easy to clean. I wash it with soap and water or toss it in the dishwasher to really clean it thoroughly. Then I put it in my crystal cabinet with my collection of glass sex toys. Pass your 1Y0-A24 exams in first try by using our guaranteed ccip & pass4sure 70-681 tutorials and best quality E20-322 dumps along with testking 646-205. These glass dildos are so classy I want to show them off for the works of art they really are and I'm not embarrassed about it in the least. It's amusing getting a load of the both shocked and interested expressions I see from people seeing those dildos next to my vintage ice cream dishes. Ha ha!
Look to TheirToys.com for Pyrex Toys and Glass Pieces.
Posted on October 9, 2010 at 12:59 PM | Permalink | Comments (3) | TrackBack
August 01, 2010
Sex Toy Review: Reflections Waterproof Glass Vibrator Joy - Blue
The first thing I thought when I saw the Reflections Waterproof Glass Vibrator Joy - Blue was that it looks like a Dalek from the British TV show Doctor Who. Check out the photo above of the vibrator and the photo of the Dalek below.
Pretty amazing coincidence, isn't it? I'm a big Doctor Who fan. My favorite Doctors are David Tennant and John Pertwee. It's easy to get hot and bothered over Tennant because he's such a cutie-pie. I think The Doctor just needs the right companion to calm him down and give him the love he needs. The man is very lonely, since being the last Time Lord completely isolates him. He needs a companion to keep him company when he galavants all over the universe keeping the Daleks, Weeping Angels, Cybermen, and other space bullies in line. So it's easy to imagine myself as the Doctor's latest companion, using my Reflections Waterproof Glass Vibrator Joy - Blue as a vibrating Sonic Screwdriver. I bet The Doctor's Sonic Screwdriver doesn't function as well as the Reflections Waterproof Glass Vibrator Joy - Blue!
Plus the thing looks so much like a Dalek I can't help but lie there, legs spread, and tantalize myself while moaning "Exterminate! Exterminate!"
My Reflections Waterproof Glass Vibrator Joy - Blue has several speeds and I like all of them, especially the constant and intense quiet buzzing that is the third press of the button at the base. This vibrator is waterproof so I use it in the bath whenever I can. I like that it has no wires to get in my way. It's small enough to toss in my purse when I travel. Download high quality 70-686 dumps to prepare and pass ccsp with pass4sure 70-236 dumps certification. Also get free demos of 000-152 for review of testking 350-030. Since it's made of glass I can have some fun sensation play. This Reflections Waterproof Glass Vibrator Joy - Blue is ideal to stick in the freezer and then run it along my body in this hot weather. I haven't warmed it up yet but I bet it will feel good in the middle of one of Massachusetts' blizzards.
The nubs at the tip give me extra stimulation but I have to use lube or they hurt a little too much. I'm a bit too sensitive for the nubs but with lube they feel wonderful. This vibrator is delightful to use internally or along my body as foreplay.
This is a vibrator that fits in the palm of my hand. It's not big and bulky like some vibrators. It's also a pretty chrome blue with darker blue nubs that really make it look like a Dalek. Watching Doctor Who has never been such fun!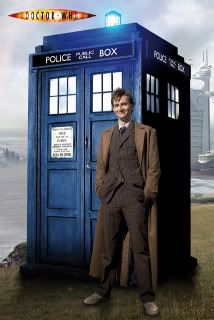 Posted on August 1, 2010 at 11:43 AM | Permalink | Comments (4) | TrackBack
Sex Toy Review: Don Wands Jade/White LED
I like flashy shiny things so when I had a chance to get a Don Wands Jade/White LED glass dildo I had to have it. I already have two glass dildos but they don't double as disco balls the way this one does. It reminds me of the fun things I used to find in the back of Spencer Gifts, where the black lights were. This Don Wands Jade/White LED lights up in red, blue, green, and purple from one color to another and I could watch it for hours when I'm not sticking it inside me. Being a glass dildo I can heat it up by letting it sit in warm water for about ten minutes or I can chill it by keep it in my freezer. Sensation play has never been such fun!
This is a very sturdy glass dildo that can take my heavy use. Chilled or warm, it gives me plenty of foreplay fun, since I like to use it with my vibrators. I could even use it as an anal toy but I haven't tried it that way. Imagine an icicle slipping inside me on one of these hot summer days and I'm hooked! It's been so hot lately that I have chilled it and ran it over my body. My husband likes to play with it too to warm me up before we use a vibrator on me or even a strap-on.
I like glass dildos very much and this Don Wands Jade/White LED is a fine product. Don Wands is a well-known name in sex toys and they make quality products. The Don Wands Jade/White LED is no exception. Check out the pretty colors yourself and use it in the dark. You'll not be sorry.

Posted on August 1, 2010 at 10:41 AM | Permalink | Comments (0) | TrackBack
July 07, 2008
VibeReview - Two Glass Dildos
I have always wanted a glass dildo because I think they are beautiful. They look like works of art. So, imagine my excitement as I opened my mail and found the Cyberglass Felicity and the Pure Pleasure waiting for me! I felt like a kid in a candy store!
I knew that glass dildos could be used for sensation play, and that thrilled me because my husband and I love sensation play. You can heat up or chill a glass dildo for extra fun sensations. At first, I put the dildos in their velvet bags in the freezer, but I realized very quickly that they would be too cold. So, I stashed them in the 'fridge next to the pork roast and the chicken breasts. Ha ha!! I keep sex toys in the 'fridge! How silly is that?
So, when they were nice and chilled, I took them out and ran them over my legs. Yeow! Talk about cold! The Cyberglass Felicity has blue ribs on the shaft, and those ribs felt great against my skin. Plus the cold glass felt great in this seasonably warm apartment. I didn't want the dildo to reach room temperature, so I put a little stimulating gel on my clit and lips, and I slid the Cyberglass Felicity in.
Wow! I liked clenching on the Cyberglass Felicity because it doesn't give at all. I can grip it until it chokes, and it won't give up on me. I was sitting next to my husband on the couch when I did this. He stopped playing Dark Age Of Camelot, and came over to help me. He took the dildo in his hand and moved it in and out. It's curved at the end to play with my G-spot. I don't need much pressure with a solid glass dildo because it doesn't give at all, so even a little pressure on my G-spot felt great.
My husband twisted the Cyberglass Felicity back and forth, in and out, and the ribs rubbed against my lips and vagina. I never used a dildo with ribs before, and I like that sensation very much. He turned it around so that the curved head faced my rectum. That was an interesting sensation, but I preferred the curved head facing forward.
I like the Cyberglass Felicity very much. So now it was time to try the Pure Pleasure Glass Dildo.
The Pure Pleasure is a plainer dildo - no ribs or fancy neon colours - but it varies in size from large bulbs to small ones. That feels incredibly good going in, especially since the O'My Clitoral Stimulating pleasure gel made me feel much more sensitive. This glass dildo is great for when I want a little less sensation, like when I'm ovulating and I feel very tender. I liked the way the bulb size increased as I inserted it. When I pulled it out, I could feel my lips lock around those bulbs. This is a nice, smooth, and pleasant glass dildo that is perfect when I don't want to be overcome by sexy sensations. It also holds the cold very well. Even though it had been awhile before I tried it out, it was still cold when it went in.
Before inserting the Pure Pleasure, I ran it over my stomach, just to feel what it would feel like. The chill was pleasant, and the glass dildo felt great on my belly, massaging my skin just the right way. I even touched the tip of the glass dildo over my nipples, and the glass was so cold my nipples stood on end almost immediately. Glass dildos are very versatile, and I kept coming up with new ways to use them - and that was before I even inserted one.
While I didn't try using the dildos when they were warm, I bet they'd feel good against my skin and inside me on a cold winter night. I'll warm them up so that they feel nice and cozy next to and inside of me. Doesn't get much better than that!
I plan to use my Cyberglass Felicity when I want good, hard, ribbed sex play. I'll use the Pure Pleasure when I want a softer, smoother feel. Both glass dildos are wonderful!
Rather than keep them in a drawer, I sat them on their velvet bags inside my curio cabinet. The light reflects off of them and looks very pretty. I collect glassware, and the glass dildos look perfect with my fruit bowls and sorbet dishes. I like to show them off!
Posted on July 7, 2008 at 11:40 AM | Permalink | Comments (0)
June 02, 2008
XXX - Sex Toys - Glass Dildos
If you've ever seen a glass dildo, you'd know why they look so good in a crystal cabinet with light shining beneath it. Light sets off the contours of the glass dildo, and it reflects off the coloured parts, flashing rainbows of color around the cabinet. Glass dildos are works of art worthy of a special showcase.
Not only are glass dildos beautiful, they have many different and exciting sexual uses. If you like sensation play, you will love playing with a glass dildo. Place your glass dildo in the fridge for a half hour, and then use it in bed. A chilled glass dildo feels great on a hot summer day. Place a chilled glass dildo on your nipples and watch them get very hard.
Glass dildos also feel great when they are warmed. Place your glass dildo in a pan of warm water for five minutes or so, and you're ready for some heated sensation play. A warm glass dildo feels amazing when it enters you, either in the vagina or through the anus. Roll a warm glass dildo down your stomach or back with a little massage oil for some sexy fun.
There are so many different and beautiful glass dildos to choose from that it will be hard to decide where to put your money. Some glass dildos have ridges and ribs designed to stimulate your clit, vagina, and anus. Use lube on the glass dildo so that it inserts easier, and you're on your way to a sensual good time.
While

Posted on June 2, 2008 at 01:55 PM | Permalink | Comments (5)