March 24, 2011
Come To My New Blog And Web Site!
I have a new blog and web site, and I'm inviting everyone to it. This blog/web site focuses on my erotic writing. I will continue to post sex toys reviews on this blog. So, if you want to keep up with me, visit me at my new digs.
Elizabeth Black - Blog and Web site
See you there!
Lizzie
Posted on March 24, 2011 at 12:28 PM | Permalink | Comments (11) | TrackBack
August 05, 2010
Battleground God
When I'm not diddling with
dildos
I take silly quizzes like this one. I did quite well answering questions about religious beliefs and atheism. I suppose I might as well admit it - I'm an atheist. So there.
Battleground Analysis
Congratulations!
You have been awarded the TPM medal of distinction! This is our second highest award for outstanding service on the intellectual battleground.
The fact that you progressed through this activity being hit only once and biting no bullets suggests that your beliefs about God are well thought out and almost entirely internally consistent.
The direct hit you suffered occurred because one set of your answers implied a logical contradiction. At the bottom of this page, we have reproduced the analysis of your direct hit. You would have bitten bullets had you responded in ways that required that you held views that most people would have found strange, incredible or unpalatable. However, this did not occur which means that despite the direct hit you qualify for our second highest award. A good achievement!
Comparative Statistics
487491 people have completed this activity to date.
You suffered 1 direct hit and bit zero bullets.
This compares with the average player of this activity to date who takes 1.38 hits and bites 1.10 bullets.
45.86% of the people who have completed this activity, like you, took very little damage and were awarded the TPM Medal of Distinction.
7.94% of the people who have completed this activity emerged unscathed with the TPM Medal of Honour.
Analysis of your Direct Hit
Direct Hit 1
You answered True to questions 6 and 13.
These answers generated the following response:
You stated earlier that evolutionary theory is essentially true. However, you have now claimed that it is foolish to believe in God without certain, irrevocable proof that she exists. The problem is that there is no certain proof that evolutionary theory is true - even though there is overwhelming evidence that it is true. So it seems that you require certain, irrevocable proof for God's existence, but accept evolutionary theory without certain proof. So You've got a choice: (a) Bite a bullet and claim that a higher standard of proof is required for belief in God than for belief in evolution. (b) Take a hit, conceding that there is a contradiction in your responses.
You chose to take the direct hit.
To take the quiz yourself,
go here
.
Posted on August 5, 2010 at 06:18 PM | Permalink | Comments (2) | TrackBack
May 19, 2010
Pope Condoms! Get Your Pope Condoms Here!
Remember last month when a UK official wrote in a Foreign Office memo "suggesting that he could launch Benedict-brand condoms or bless a gay marriage when he visits the United Kingdom later this year"? That's actually not a bad idea, although the guy was forced to apologize to the pontiff.Turns out someone else had the same idea. If you live in The Netherlands a sex shop is giving away 2,000 Pope Condoms to protest the Catholic Church's backward views on contraception, unwanted pregnancies, and sexually transmitted diseases, especially regarding the Church's stance on not allowing condoms to be given away in Africa to prevent the spread of AIDS.
The Pope was mocked in 2009 when the above condoms were distributed in protest after the Pope rejected condoms as a weapon against AIDS during his Africa trip.
Trendy condoms are all the rage now. There are Bill Clinton, George W. Bush, and even Tiger Woods condoms. The Tiger Woods condoms picture him with a black eye and a broken golf club over his head. In fact, trendy sex toys that make fun of public figures are all the rage. There's the Obama Presidential Dildo and the biggest blasphemy of all, the Baby Jesus Butt Plug.
And people wonder why the Church can't get any respect. The Church brought it all on itself, what with the priest pedophile and priests raping nuns scandals. I always thought this switch plate depicted the Catholic Church best.
Posted on May 19, 2010 at 11:54 AM | Permalink | Comments (0) | TrackBack
May 07, 2010
I Now Write For Good Vibrations Magazine
I now write for Good Vibrations Magazine. Want to read fun articles about sex? Check out Good Vibes Mag!
Here's the link to my Good Vibrations page, including links and excerpts from all my articles:
http://magazine.goodvibes.com/author/elizabeth-black/
My First Post – Talking 'Bout Sex, Money, And Raising A Son
My son, who will go by the name The Royal Spawn since my blog is called The Countess, is in college now. He's had a long-suffering attitude about my sex writing, as in he knows about it but I don't go into detail because he says it's TMI. (If you don't know what TMI stands for, Google it.) When he last came up to Massachusetts from college in Maryland to visit for winter break, I showed him my first book in print form and I was very excited about it. So was he and he was very happy for me, but he backed off and said "but it has naughty words in it". He wouldn't touch my book with a ten foot pole.
Lack Of Integrity In Integrity Balls
Purity balls are all the rage. Girls pledged to their fathers that their hymens would remain intact until they married some guy who wasn't under nearly the same pressure to remain "pure" as they were. As I have previously noted, teens who made abstinence pledges are almost as likely to be infected with a sexually transmitted disease as those who never made the pledge. So much for the effectiveness of purity balls and abstinence pledges.
Posted on May 7, 2010 at 11:04 AM | Permalink | Comments (0) | TrackBack
May 05, 2010
The Lack Of Integrity In Integrity Balls
Purity balls are all the rage. Girls pledged to their fathers that their hymens would remain intact until they married some guy who wasn't under nearly the same pressure to remain "pure" as they were. As I have previously noted, teens who make abstinence pledges are almost as likely to be infected with a sexually transmitted disease as those who never made the pledge. So much for the effectiveness of purity balls and abstinence pledges.
The focus has always been on girls, of course, since religious conservatives want to control girl's sexuality. I've always wondered where the purity balls for boys were, and now I have the answer. After a purity ball held in South Dakota was declared a great success, some parents said they wanted a similar event for their sons. Why the purity ball organizers didn't come up with this winning strategy on their own doesn't excape me - most of the focus on illicit sex revolves around girls and their sacred vaginas and hymens.
So, the organizers have arranged an event for boys. It's not called a purity ball, though. Purity is for girls. Boys don't need to be pure. They need integrity, so that's why these events are being called Integrity Balls. It's all about buying a wife. Young men subjected to integrity balls are told to abstain (or at the very least not have sex with "nice" girls) so as to not taint another man's future property, not about keeping themselves pure until marriage. The virginity craze encourages women to view themselves as property to be bought by the highest bidder.
The notion that looking for a spouse is like a major purchase was a big hit. The old adage "why buy the cow if you can get the milk for free" was present at this ball:
After the meal, Jackie Detweiller spoke to the gathering about her experiences. Detweiller is an attractive 19-year-old young woman who is practicing abstinence. She told the tale of a person who had waited a long time to buy the car of their dreams, but when the day arrived to drive it home, the dealer told them that the steering had problems, that it had a lot of mileage on it, and had been in a few wrecks. She likened this word picture to sexual purity and the hopes for a future spouse.
Detweiller made another "why buy the cow" reference for the guys in this quote below. Notice that all the focus is on these guys choosing a "pure" woman as their wives? There isn't much said about their own behavior.
Detweiller told another story about a man and woman coming to the altar, about to be married, when another guy comes up from the audience and holds the bride's hand as the ceremony is performed. More guys come forward, until six are holding onto the bride. When the groom asks her what is going on, she replies, "These are guys from my past. They don't matter to me now, but I gave them a piece of my heart. What's left of my heart is yours."
The analogies don't escape me. Guys purchase a wife, and she'd better be a top model without any "mileage" on her.
I found it ironic that Detweiller mentioned STDs as a reason to have integrity and be pure. Since Purity Balls and abstinence pledges don't stop teens from having sex, it's highly unlikely that an Integrity Ball will stop guys from having sex. The article I linked to mentioned a 2004 study by the National Longitudinal Study of Adolescent Health that found that "teens who make a virginity pledge are less likely to experience teen pregnancy, less likely to be sexually active, and will have fewer sexual partners." I wonder how accurate that statement really is, in light of a 2005 study that found that "teens who pledge to remain virgins until marriage are more likely to take chances with other kinds of sex that increase the risk of sexually transmitted diseases."
The study mentioned adolescent boys who were virgins. They were more likely to engage in anal sex. Oral sex was also a big hit, probably because many teens don't consider oral sex "real" sex.
Among virgins, boys who have pledged abstinence were four times more likely to have had anal sex, according to the study. Overall, pledgers were six times more likely to have oral sex than teens who have remained abstinent but not as part of a pledge.

The pledging group was also less likely to use condoms during their first sexual experience or get tested for STDs, the researchers found.

Data for the study was taken from the National Longitudinal Study of Adolescent Health. An in-school questionnaire was given to a nationally representative sample of students in grades 7-12 and followed up with a series of in-home interviews roughly one, two, and six years later. It was funded in part by the National Institute of Child Health and Human Development and the Centers for Disease Control and Prevention.
Please note that the data for the study was taken from the same source the Integrity Pledge supporters claim for their own "facts" - the National Longitudinal Study of Adolescent Health. I'm more inclined to believe researchers from Yale and Columbia Universities than religious conservatives with an agenda to push. Not surprisingly, one of those conservatives takes issue with the research that contradicts her views. The article quotes Leslee Unruh, president of the National Abstinence Clearinghouse in Sioux Falls, S.D., who called the study "bogus," disputing that those involved had pledged true "abstinence."
Posted on May 5, 2010 at 11:06 AM | Permalink | Comments (0) | TrackBack
April 26, 2010
Ladies, It's Time To Start A Boobquake!
So ladies, are you going to dress immodestly today and start a massive, global earthquake? In case you don't know, today is the day that women worldwide are urged to bare their boobs, their ankles, and anything else that suits them to start a Boobquake. [For more info on Boobquake, go to Blag Hag.]
The whole business started as a result of Iran's acting Friday prayer leader, Hojatoleslam Kazem Sedighi, stating the following:
"Many women who do not dress modestly ... lead young men astray, corrupt their chastity and spread adultery in society, which (consequently) increases earthquakes."
Technically, it's really men being lured into adultery by hot women that supposedly increases earthquake activity, so if you like to show 'em off and seduce married men, go for it today. When I was in college I had several affairs with married men and I'm not aware of any earthquakes occurring in my college town, so Sedighi is flat out wrong. However, in 1981 at the beginning of one affair there were two earthquakes: Dawu (China - a 6.8) and Irian Jaya (Indonesia, 6.8). In 1982 when I was actively involved with two married men there was a magnitude 6.0 earthquake in North Yeman. According to Wikipedia, "It was the first instrumentally recorded earthquake in the Dhamar region.[2] As many as 2,800 people were killed and 1,500 injured." Wow, in 1983 at the end of my most intense affair there were three earthquakes: Borah Peak (Idaho, 6.9), Coalinga (California, 6.5), and Kopaonik (Serbia, 5.3).
My infidelity reached across the U. S. and across the globe! I am woman! I have boobs! I am powerful!
So, ladies, bare your breasts and dress otherwise immodestly today, lure a married man into your trap, and let's start some tremors. I want to see some high scale Richter action by midnight tonight. I'm not wearing any underwear and I'm going to walk around the apartment naked. Let the fun begin! Remember that according to throwbacks like Sedighi, married men are not responsible for their own behavior. It's those loose whores showing off their ankles and long sexy necks that lure those poor dudes into cheating on their long-suffering wives.
Posted on April 26, 2010 at 08:29 AM | Permalink | Comments (3) | TrackBack
September 27, 2009
Abstinence-Only Education Lies
Here's a time capsule for you. I originally wrote this post in 2004, when Wade Horn was running the Dept. of Health and Human Services. Now that everyone knows what a colossal failure abstinence-only education is, hindsight is a good thing.
About Abstinence-Only Education
A November, 2004,
Washington Times
article noted that the Bush administration "included more than $131 million for abstinence programs in its $388 billion spending bill. This represents an increase of $30 million for programs that teach middle- and high-school youths that sexual abstinence until marriage is the best choice. The new funding is far less than the $100 million Mr. Bush requested, but it marks a "record level of funding," said leaders of the National Abstinence Clearinghouse in Sioux Falls, S.D."
According to the Working For Change article, "in late December, the Sun Myung Moon Unification Church-owned Washington Times reported that "the nation's two largest abstinence-grant programs [were moved] to a new -- and friendlier -- agency within the Department of Health and Human Services." The ACF, run by Horn, "recently received oversight of the $50 million Title V and $104 million community-based abstinence-education grant programs. Wade Horn's leadership and commitment to abstinence will be a tremendous benefit to abstinence education," said Bruce Cook, founder of Choosing the Best abstinence program. He "will do a wonderful job of promoting the [abstinence] message with the passion and commitment it deserves," said Libby Gray, director of the Project Reality abstinence group in Glenview, Ill.
Abstinence-only education has already been criticized for spreading misconceptions and outright lies. A Congressional staff analysis led by Rep. Henry A. Waxman (D-Calif.) addressed some of these
serious problems
:
"Many American youngers participating in federally funded abstinence-only programs have been taught over the past three years that abortion can lead to sterility and suicide, that half the gay male teenagers in the United States have tested positive for the AIDS virus, and that touching a person's genitals "can result in pregnancy, a congressional staff analysis has found.
Those and other assertions are examples of the "false, misleading, or distorted information" in the programs' teaching materials, said the analysis, released yesterday, which reviewed the cirricula of more than a dozen projects aimed at preventing teenage pregnancy and sexually transmitted disease."
Here are some of the fallacies children are being taught with abstinence-only education:
* A 43-day-old fetus is a "thinking person."
* HIV, the virus that causes AIDS, can be spread via sweat and tears.
* Condoms fail to prevent HIV transmission as often as 31 percent of the time in heterosexual intercourse.
* One curriculum, called "Me, My World, My Future," teaches that women who have an abortion "are more prone to suicide" and that as many as 10 percent of them become sterile. This contradicts the 2001 edition of a standard obstetrics textbook that says fertility is not affected by elective abortion, the Waxman report said.
[From 2007] Washington State had experienced a serious problem in sex education related to the conservative, religious push for abstinence-only education. A third of Washington schools are not teaching young people about condoms or other forms of contraception. The only contraceptiong being taught is abstinence. An eight-year study found that teens who take abstinence pledges "are almost as likely to be infected with a sexually transmitted disease as those who never made the pledge." We need good sex education in schools and at home, not a lot of misconstrued garbage that appeals to religious conservative
Marriage initiatives have not been shown to work, and they should not be hoisted on the poor by Wade Horn and DHHS. Abstinence-only education does not belong in our children's classrooms, and Wade Horn should not be funding lies and misconceptions that would appeal to a "faith-based" contingency. The time for social experimentation on the backs of the poor and on our children must stop.
Posted on September 27, 2009 at 06:00 PM | Permalink | Comments (2) | TrackBack
August 18, 2009
Questions To Ask Teachers In Texas Now That The Bible Is Required Reading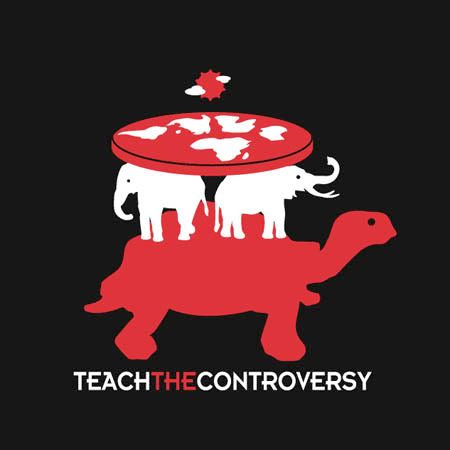 So public schools in Texas may now teach the Bible to students? Good! I encourage students to ask as many relevant and timely questions as they can. This post is inspired by an old Internet meme, and I have added some of my own questions.
Here are the questions from the Internet meme:
When I burn a bull on the altar as a sacrifice, I know it creates a pleasing odor for the Lord (Lev. 1:9). The problem is my neighbors. They claim the odor is not pleasing to them. How should I deal with this?

I would like to sell my daughter into slavery, as it suggests in Exodus 21:7. In this day and age, what do you think would be a fair price for her?

I know that I am allowed no contact with a woman while she is in her period of menstrual uncleanliness (Lev. 15:19-24). The problem is, how do I tell? I have tried asking, but most women take offense.

Lev. 25:44 states that I may buy slaves from the nations that are around us. A friend of mine claims that this applies to Mexicans but not Canadians. Can you clarify?

I have a neighbor who insists on working on the Sabbath. Exodus 35:2 clearly states he should be put to death. Am I morally obligated to kill him myself?

A friend of mine feels that even though eating shellfish is an abomination (Lev. 10:10), it is a lesser abomination than homosexuality. I don't agree. Can you settle this?

Lev. 20:20 states that I may not approach the altar of God if I have a defect in my sight. I have to admit that I wear prescription glasses. Does my vision have to be 20/20, or is there some wiggle room here?


Here are some of my own questions:
My brother's pregnant wife was attacked in the city a few nights ago, and she miscarried. She herself was not seriously harmed. According to Exodus 21:22-25, how much money should my brother demand in compensation for her unintended abortion? If she had died, would my brother be in the right to demand her attacker be put to death, re: an eye for an eye, a tooth for a tooth? I know that the Bible does not see her miscarriage as an abortion, but I don't agree that her fetus was not a child and worth only the cost of her hospital bills. What do you say about this?
My neighbor ran over my brother in a car accident and broke my brother's leg, and the Bible calls for an eye for an eye for such an injury. (Leviticus 24:17-21) Would I be in the right to demand that his leg be broken in payment for the damage he caused my brother?
My servants do not obey me with respect and fear, as they are instructed to do in Ephesians (Ephesians 6:5-8). What is the appropriate inspiration and punishment to inspire them to treat me with the proper deferential respect?
My wife is not sensible, pure, and obedient as is required in the Bible. (Titus 2:5) What can I do to rein her in?
The Lord God likes sacrifices of turtledoves (Levi.01:14), but they are unavailable where I live. Are pigeons I find pooping all over statues in the park an adequate substitute for turtledoves?
Since the second commandment says "Thou shalt not make unto thee a graven image, nor any manner of likeness, of any thing that is in heaven above", am I wrong in having a figurine of the Virgin Mary on my car's dashboard?
My wife wears stretch pants when the Bible says she must wear dresses (Deuteronomy 22:5 ). Since women are not permitted to wear pants, should I just toss her clothes in the trash?
A Christian co-worker of mine recently died after slamming into a tree while skiing. He and his hot wife had no children. Does her dead husband's oldest brother have dibs on marrying her (Matthew 22:23-33, Luke 20:27-40, Mark 12:18-2), or can I make a play?
My wife is expecting twin girls. Would she be considered unclean for a month instead of just two weeks once she gives birth? (Levi.12:5)
My son wants to date a black woman, but we are white. How can I tell him that we cannot intermingle with other races without getting a "Free At Last" lecture? (Deuteronomy 7:3, Exodus 34:15, Exodus 34:16, Joshua 23:12)
Since going to the salon every month to dye her gray hair violates God's law on wifely modesty and submission (1 Timothy 2:9 - 15), can I just cut up her credit card to keep her from going?
My wife controls the remote. How may I force her to submit to my wishes in a Godly fashion when I want to watch The Military Channel instead of another episode of "Bridezillas"? (1 Timothy 2:9 - 15)
Posted on August 18, 2009 at 02:20 PM | Permalink | Comments (0) | TrackBack
April 27, 2009
I'm A Reality Based Intellectualist
You are a Reality-Based Intellectualist, also known as the liberal elite. You are a proud member of what's known as the reality-based community, where science, reason, and non-Jesus-based thought reign supreme.
Posted on April 27, 2009 at 01:38 PM | Permalink | Comments (0) | TrackBack
February 09, 2009
Oh Boy! The Obama Dildo And Condoms!!!!
In honor of President Barack Obama shaking up things in Washington D. C., I just had to tell everyone about the latest evidence of goofy sex toys that Jump The Shark.
Here it is: The Obama Presidential Dildo!!!!
In
blue
or gold!!
Watch it spin. Isn't it hypnotic?
And why not buy some
Obama condoms
to go with the dildo? They cost $4.32 each. That's quite a hefty price for a condom, isn't it? But it's
historic!!!
So now you too can enjoy this historic presidency in style. I've never been overly thrilled with Obama, but I still think McCain/Palin would have been much worse. The only real mention of Obama I've had here was my relief the day Dubya finally left the building, and the graphic link I had in my sidebar to a sex toys company that was giving a 10% discount for sex toys purchases in honor of endorsing Obama. I must admit that the Obama condoms and dildo sure go well with the Hillary Clinton nutcracker and the porn DVD "Who's Nailin Paylin"... This country has officially Jumped The Shark.
Posted on February 9, 2009 at 03:36 PM | Permalink | Comments (0)