March 24, 2011
Come To My New Blog And Web Site!
I have a new blog and web site, and I'm inviting everyone to it. This blog/web site focuses on my erotic writing. I will continue to post sex toys reviews on this blog. So, if you want to keep up with me, visit me at my new digs.
Elizabeth Black - Blog and Web site
See you there!
Lizzie
Posted on March 24, 2011 at 12:28 PM | Permalink | Comments (11) | TrackBack
June 10, 2010
Coming June 11 - The Fountain Of Youth
Update June 18:
Buy "Fountain Of Youth" at the following locations:
Bookstrand:
http://www.bookstrand.com/fountain-of-youth
Amazon Kindle:
http://tinyurl.com/39mygop
AllRomanceE-Books:
Currently #12 at AllRomanceEBooks for Romance Divine LLC!!
http://www.allromanceebooks.com/product-fountainofyouth-440436-144.html
---
I write about much more than dildos. I also write erotic fiction.
COMING JUNE 11!!! "The Fountain Of Youth", a hot m/m erotic fantasy.
BLURB: (Trust me, this is a m/m story. You'll love it when you see how.)
Sidney and her husband Walt are in their golden years, and Walt thinks that all things sexual are for the young. That doesn't stop him from flirting with their alluring maid, but he has lost interest in Sidney. She lusts after their strapping young gardner, Evan. Ah, to be young again and to enjoy her sexuality! The answer to her dilemma may lie in a magical fountain she finds in the woods behind her house but beware - all things magical have their own surprises. What happens when Sydney drinks from this fountain? She gets more than she wishes for when she imbibed in the crisp, clean water. Is Sidney finally able to make her dream of successfully seducing Evan come true?
Buy this story from Romance Divine starting June 11, 2010.
Come to a release chat for this story at the Midnight Seductions Yahoo group on June 11 from noon EST to 6 pm EST. Don't miss Elizabeth Black's chat day at Beth Wylde's Yahoo group on June 24, where she will host another contest. The lucky winner gets a free copy of "The Fountain Of Youth".
Midnight Seductions
http://groups.yahoo.com/group/MidnightSeductions/
Beth Wylde
http://groups.yahoo.com/group/bethwylde

Posted on June 10, 2010 at 12:09 PM | Permalink | Comments (0) | TrackBack
June 01, 2010
Meet Me In Writers/Readers Forum In June
While I love writing about sex toys, my true love is erotic fiction. I will appear several times on Beth Wylde's Yahoo Group this month talking about GLBT issues and promoting my books, in particular "Feral Heat" (m/m/f, m/m), "Lost In Her Mouth" (f/f), "Neighbors" (f/f), and my upcoming June 11, 2010 release "The Fountain Of Youth" (m/m).
Here's the link to Beth's Yahoo group:
http://groups.yahoo.com/group/bethwylde
My release party for "The Fountain Of Youth" will be on Beth's group on June 24, 2010 from noon until I drop. I will host a contest and a lucky winner will get a FREE copy of "The Fountain Of Youth"!
Look for more contests during the month.
Here are dates. Mark your calendars!
June 05 - Torquere Press day
June 07 - GLBTQ open discussion
June 11 - Release Date - "The Fountain Of Youth".
June 14 - Gay male fiction day - win a free copy of "Feral Heat"!
June 15 - Bi writer's day
June 21 - F/F day - contests! Win free copy of "Neighbors" and "Lost In Her Mouth".
June 24 - My chat day with contest! Win a copy of "The Fountain Of Youth"
June 28 - GLBTQ BDSM day
I'm looking forward to talking to all of those who love GLBTQ fiction.
Posted on June 1, 2010 at 08:05 AM | Permalink | Comments (0) | TrackBack
February 08, 2010
Top Bedroom Blunders - How Do You Stack Up?
I'm at Sheila Stewart's blog today, talking about "Top Bedroom Blunders", just in
time for Valentine's Day.
http://darkcravings.blogspot.com/2010/02/top-bedroom-blunders-with-elizabeth.html
Excerpt:
I read an article a few months back about top bedroom blunders, and I wanted to see how I stacked up. My husband and I have a waterbed, and having sex on a waterbed sometimes makes you look like Bambi trying to walk on ice. It's rather comical.

I took on the ones that I found most interesting. Regarding the mistakes for men, I thought "Poor Personal Grooming" was hilarious, especially when it mentioned how men must engage in "man-scaping", as if the average man is an unkempt invasive shrub in dire need of pruning. "Taking Things Too Fast" made me laugh. I'm the one who takes things too fast. The Count reminds me of that all the time, since he would like more foreplay, and I would like to get right down to The Act sometimes. Maybe it's because I write about sex. I'm always thinking about sex, which puts me in a more receptive mood. Who knows?
How do you stack up? Go to my post and find out!
Posted on February 8, 2010 at 09:40 AM | Permalink | Comments (0) | TrackBack
February 02, 2010
Sexing Up the Month of Love!
Please give a good, hearty welcome to my guest blogger, Tess Mackall, erotic romance writer. This post is her thoughts on love and Valentine's Day.
Are you already thinking about Valentine's Day? Want to turn things up a notch this year? Year after year we all rely on roses and chocolate. Nothing wrong with that, of course, so for all you guys out there, I suggest you keep the roses coming—especially the chocolate.
I started thinking about what would make the ordinary Valentine's Day celebration a bit different. Since I write erotic romance and erotica, I turned to my writing for the answer. When you write sex, you have to come up with new and exciting ways to interest your reader. Let's face it, there are only so many ways to insert tab A into slot B.
So what do I do to keep my sex scenes fresh? I set the mood, paint the backdrop, and decide on a venue. Changing things up is key. If I kept my characters forever in the same bedroom setting book after book, things would be pretty boring. I figure that applies to our personal lives as well.
For instance, in my latest release, Latin Rhythm, things heat up rather quickly, and my heroine finds herself on the dance floor gyrating to some really hot Latin beats. The sound of the music, the touch of the sexy man holding her, bodies pumping, all make a pretty potent concoction and my gal ends up with a Big O.
All this started me thinking. What are some great locales for sex. I'm not talking about hopping a plane and heading to some exotic place and having sex beneath a pounding waterfall—although that sounds mighty fine. I'm talking about doing the deed in places right beneath your nose. Locations you might not have considered in making your special night a memorable one.
I asked members at the Avoid Writer's Hell Chatters Group and author Lex Valentine's Group for suggestions. And this is what they had to say.
1. Southern style—in the bed of a jacked up F350. Translated: Bed of a tricked out pickup truck. Been there, done that. And it was great. Nice! Must be my Southern gal roots showing. Bring along a picnic basket and a bottle of wine.
2. On a rooftop. Now this one is clearly one for those of you who have a flat roof. City dwellers mostly. For God's sake, don't get out the ladder and try it while hanging onto the chimney in lower suburbia. Besides, those shingles are kind of rough. And that's all I'm saying on the subject of shingles and naked bodies. In addition to the rooftop for all you city folk, how about the fire escape?
3. Need some extra bounce? Try the backyard trampoline. That's a new one on me, but I bet it's great on the back. Not to mention the buoyancy that would probably make you think you're getting ready to jet straight into the stars above!
4. Got a tree house? Do the neighbors have one? Tip toe across the property line. The added element of your neighbors catching you in the act will spice things up for sure.
5. Billiards anyone? There's something about lying flat out on a pool table that just does it for me. And you don't need balls to do this either (pun intended). Unless, of course, you try this in the friendly neighborhood pool hall.
6. In a stable. I live in horse country, so I can see this one. Must be the smell of hay. Not sure that would do it for me personally. However, I do have a work in progress that utilizes a horse stable. When the mood strikes—seize the moment.
7. Elevator love! Now this is a great one if you're in need of a quickie. If you're trapped due to elevator malfunction or power outage, then take your time. I think I'd like to try this one. Watching the floors tick by, wondering where you're going to stop. Will the doors open before you finish? Another instance of heightened awareness.
8. The men's room. Here's another one I personally like. It has a very forbidden feel. I've been inside men's rooms, just never had sex in one. Must be the thought of all that testosterone hanging out there.
9. Water sports! There's something about doing it in the water, isn't there? A hot tub or pool works just fine. Don't forget the shower or bathtub either. Scented soaps and oils are a fine addition too. Make sure you keep a firm grip on things.
10. On a boat. It doesn't have to be a big boat. A small row boat will do nicely. Careful, don't rock the boat too much, or you might find yourself soaked in more than your own sweat.
11. At a friend's house during a party. Again, the element of getting caught comes into play. Let's take it a step further. Do it up against a wall or door and make sure everyone hears. Oh, yeah.
12. On a stack of drywall. He's a building contractor who knows his stuff. What can I say?
13. That's entertainment! How about a little manual play in the movie theater? Ah…
the smell of popcorn! And again, all those people. Fear of getting caught must really be a big one with everyone.
14. Office sex. Have your honey meet you at the office. Start things off right on the desk if you know what I mean. A nice carpeted floor wouldn't be too bad either. Afterward, have dinner at your favorite restaurant and engage in a little under the table play.
15. The need for speed! This takes nerves of steel—be careful. One of you needs to be driving. Make sure your partner keeps h/her hands on the steering wheel at all times while you're having a good time making h/her squirm for more.
16. The age old standard. In front of a roaring fireplace. I can see the flames dancing in his eyes now. What a little devil he's going to be for me. Don't forget the champagne. And please, feed each other.
17. Now here's one strictly from me. Pick up a copy of an erotic romance and read passages to each other. And if you're feeling really adventurous, snag yourself a copy of my new release—Latin Rhythm. On sale now at Pink Petal Books. http://pinkpetalbooks.com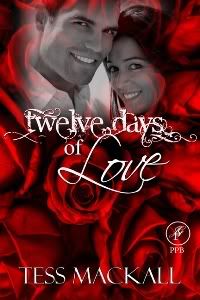 In the meantime, I'm working on a special Valentine's Day gift for all of you. I'm tapping away at the keyboard finishing up on Twelve Days of Love, a free novella that I'll make available to you just as soon as it's finished. I'm predicting February 13th. So where can you find this free book? http://pinkpetalbooks.com
The Midnight Seduction Authors are celebrating romance by hosting the '12 Days of Love' blogs that you've seen all over the Internet. They're throwing a huge all-day-chat bash on February 13, 2010, from 10 am EST to 10pm EST. Prizes will be given away every hour on the hour. Excerpts, recipes, jokes and romance tips will be posted throughout the day. Comment here to my blog post and send me an email (so I'll have it in case you win) letting me know you commented to: tessmackall@gmail.com and you're automatically entered into my contest to win a $10.00 Pink Petal Books gift certificate. The winner will be announced at the big 12 Days of Love Bash.
http://groups.yahoo.com/group/midnightseductions
Places on the Internet you can find Tess: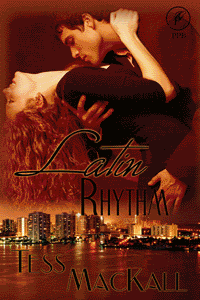 Visit Tess's Website http://www.tessmackall.com
(Editor's Note: Tess's Website is being revamped and should be live in a day or two.)
Visit Tess's MySpace http://www.myspace.com/tessmackall
Find me on Twitter http://twitter.com/tessmackall
Join Tess's Newsletter http://groups.yahoo.com/group/TessMackall
Tess on the Nice 'n' Naughty Blog http://nicennaughtyauthors.blogspot.com
Tess on the Sensual 'n' Secret Blog http://sensualnsecret.blogspot.com
Join Midnight Seductions http://groups.yahoo.com/group/MidnightSeductions
Posted on February 2, 2010 at 09:52 AM | Permalink | Comments (6) | TrackBack
December 10, 2009
What Are Your Most Inappropriate Sex Fantasies?
I posted at the Midnight Seductions blog, asking "what are your most inappropriate sex fantasies?" I described one of mine in hot, sexy, sordid detail. What about you? What kinds of taboo sex fantasies do you have? Do you want to be taken anally by a father and son? Do you crave a rape fantasy with a strapping werewolf? How about having a woman with no teeth giving you a blow job? A cat with its rough tongue going down on you? Tell me your most sordid, taboo, and inappropriate sex fantasies at the Midnight Seductions blog today!
Follow this link to the Midnight Seductions blog, and tell me about your kinkiest sex fantasies.
Posted on December 10, 2009 at 09:26 AM | Permalink | Comments (0) | TrackBack
September 26, 2009
Midnight Seductions Spooktacular Shindig
Posted on September 26, 2009 at 01:14 PM | Permalink | Comments (0) | TrackBack
May 10, 2009
Judgmental Bullshit - Read About It On The Midnight Seductions Blog
As a sex and erotic romance writer, have you ever been judged for the kind of writing you do? I wrote on the Midnight Seductions blog about some recent experiences I had with some really irritating and huffy people. Head on over, read, and leave me some comments.
Midnight Seductions: Being Judged For Sex And Erotic Romance Writing
Posted on May 10, 2009 at 12:37 PM | Permalink | Comments (0) | TrackBack
April 10, 2009
Curvy Women Are Sexy! New At The Midnight Seductions Blog
I've written about "The Beautiful Move In Curves" for the Midnight Seductions blog.
Can you believe an idiot hack writer called Salma Hayek a "Butterbody" because he though she grew a beer belly without noting that she just had a baby? He made fun of several heavier actresses, and caused such an outcry that the e-zine that published his rant was forced to remove it. Good!
I mention this garbage in my short story "The Beautiful Move In Curves" in the Xcite anthology "Ultimate Curves", to be released in May. This book is devoted to plus-sized women and the men and women who love them. Read more about these curvy women on my blog post at Midnight Seductions today.
Midnight Seductions Blog
Posted on April 10, 2009 at 04:48 PM | Permalink | Comments (0) | TrackBack
February 22, 2009
Release Party March 5 For My Short Sweet Story "The Storm"
My short sweet paranormal romance "The Storm" will be released by Forbidden Publications on March 5, 2009. Come to the Midnight Seductions group from noon until about dinner time March 5 for my advanced release party! I am hosting a contest, and a lucky winner gets a FREE COPY of "The Storm". YAY! CONTESTS!!!
http://groups.yahoo.com/group/MidnightSeductions/
Looking forward to seeing everyone there on the 5th!!
INFO
The Storm
By Elizabeth Black
March 5, 2009
Forbidden Publications
Genre: Paranormal Fantasy
Rating: Sweet (No sex. Unheard of from me. LOL!)
http://www.forbiddenpublications.com/coming_soon.html
"The Storm" will be released on March 5, 2009.
BLURB
After getting caught yet again with another man's wife, Robbie walked to Salt Island from the shore to nurse his wounded ego and his wounded face. He falls into a drunken sleep and awakens to find himself trapped on the island since tide came in - and a nor'easter is coming. He has to get off of this island before the storm hits. To make matters worse, the ocean is glowing an iridescent maroon. That could only mean one thing - an appearance of notorious pirate, Captain Samuel Black, and his ship, the Prospero. Robbie calls his best friend, Ian, and his former girlfriend, Kate, to get him off this island. Kate is now Ian's wife, but Robbie still carries a torch for her. Will Ian and Kate get Robbie off that island before the storm and the pirate find him first?
EXCERPT
I wallowed in a little self-pity, crying like a spoiled toddler, kicking my legs, pissed at myself for not waking up in time to get off this fucking rock.
My troubles were just beginning, and dealing with my wife and Dean's junkyard dog madness was mild compared to what I saw churning on the horizon.
Thick gray clouds surged far out over the ocean's surface like the bile that ate my stomach lining. Fog the color of lead hung low on the horizon, its mist reaching beyond the crashing waves. Cracks of lightning split the sky, interspersed with thunder that I felt through my ass rather than heard through my ears. Seagrass between the rocks snapped in the rising winds.
That nor'easter would definitely get here long before twelve hours was up. Nor'easters were nothing to brush off as a little hard rain. Those high winds could easily hurl me to the rocks at the base of the island, or they could completely bypass the rocks and hurl me out to sea. That is if lightning didn't fry me first. Salt Island was a granite and seaweed lightning rod.
The storm wasn't going to bypass Salt Island just because I was stuck on it. I had to find a way back to shore before it blew me there in little, broken pieces.
What scared me more than anything was that the ocean glowed an iridescent maroon. It wasn't the color you see when phosphorescent plankton float on the waves. This was a sickly putrescence I had heard about in stories my best buddy Ian used to scare the shit out of me with when we were kids.
A huge nor'easter surrounded by a glowing ocean meant only one thing, and I did not want to be here when HE showed up.
When the winds rose high, when the sky was the color of pitch, and when the ocean glowed blood red, Captain Samuel Black and his ship The Prospero emerged from the fog that rolled over the ocean waves, coming ashore in search of revenge.
Late at night on weekends, Ian would tell that story in his best Vincent Price voice, and he would scare the pants off me every time. After several hours of monster movies playing on Creature Feature, Ian's dog rolling over could get me shrieking like a girl. Kate, my old girlfriend who later became Ian's wife, used to get on his case about spooking me so much, but she wasn't much help herself because she usually just sat there giggling the whole time. I didn't mind so much because she has a cute giggle. I think both of us actually pulled this stunt for her benefit. We just liked to make her laugh, so Ian would tell his ghost stories and I would pretend to be terrified, except I wasn't really pretending all that much. He'd turn off the lights, light some candles, and move the popcorn out of my way in case I jumped. It wasn't fun picking popcorn off the floor after I kicked the bowl into a lampshade. He scared me all the same with those stories after we were in college.
Posted on February 22, 2009 at 11:13 AM | Permalink | Comments (0)