« Sex Toy Review: Don Wands Jade/White LED | Main | Ladies, Having Trouble Coming? Sucks To Be You! »
August 01, 2010
Sex Toy Review: Reflections Waterproof Glass Vibrator Joy - Blue
The first thing I thought when I saw the Reflections Waterproof Glass Vibrator Joy - Blue was that it looks like a Dalek from the British TV show Doctor Who. Check out the photo above of the vibrator and the photo of the Dalek below.
Pretty amazing coincidence, isn't it? I'm a big Doctor Who fan. My favorite Doctors are David Tennant and John Pertwee. It's easy to get hot and bothered over Tennant because he's such a cutie-pie. I think The Doctor just needs the right companion to calm him down and give him the love he needs. The man is very lonely, since being the last Time Lord completely isolates him. He needs a companion to keep him company when he galavants all over the universe keeping the Daleks, Weeping Angels, Cybermen, and other space bullies in line. So it's easy to imagine myself as the Doctor's latest companion, using my Reflections Waterproof Glass Vibrator Joy - Blue as a vibrating Sonic Screwdriver. I bet The Doctor's Sonic Screwdriver doesn't function as well as the Reflections Waterproof Glass Vibrator Joy - Blue!
Plus the thing looks so much like a Dalek I can't help but lie there, legs spread, and tantalize myself while moaning "Exterminate! Exterminate!"
My Reflections Waterproof Glass Vibrator Joy - Blue has several speeds and I like all of them, especially the constant and intense quiet buzzing that is the third press of the button at the base. This vibrator is waterproof so I use it in the bath whenever I can. I like that it has no wires to get in my way. It's small enough to toss in my purse when I travel. Download high quality 70-686 dumps to prepare and pass ccsp with pass4sure 70-236 dumps certification. Also get free demos of 000-152 for review of testking 350-030. Since it's made of glass I can have some fun sensation play. This Reflections Waterproof Glass Vibrator Joy - Blue is ideal to stick in the freezer and then run it along my body in this hot weather. I haven't warmed it up yet but I bet it will feel good in the middle of one of Massachusetts' blizzards.
The nubs at the tip give me extra stimulation but I have to use lube or they hurt a little too much. I'm a bit too sensitive for the nubs but with lube they feel wonderful. This vibrator is delightful to use internally or along my body as foreplay.
This is a vibrator that fits in the palm of my hand. It's not big and bulky like some vibrators. It's also a pretty chrome blue with darker blue nubs that really make it look like a Dalek. Watching Doctor Who has never been such fun!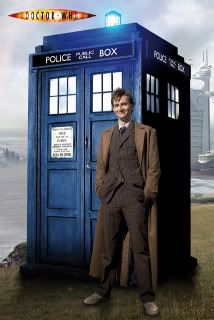 Posted on August 1, 2010 at 11:43 AM | Permalink
TrackBack
TrackBack URL for this entry:
https://www.typepad.com/services/trackback/6a00d834528c2e69e20134859d09c2970c
Listed below are links to weblogs that reference Sex Toy Review: Reflections Waterproof Glass Vibrator Joy - Blue:
Comments
I have to say that I LOVE the Doctor Who references! This is an awesome review, Thank you!
Posted by: Sea of Neptune at Aug 3, 2010 11:29:04 AM
Brilliant! Jon Pertwee, David Tennant and a dalek in a sex toy review... but you're absolutely right. Those blue lumps are just so dalek!
Posted by: Joanna Cake at Aug 4, 2010 9:19:09 PM
Thanks, both of you. I've been a huge Doctor Who fan for a few years and when I pulled that vibrator out of its package I immediately thought it looked like a Dalek. And it's the size of a Sonic Screwdriver. My imagination ran wild. LOL! :)
Posted by: The Countess at Aug 5, 2010 6:34:54 PM
Thanks, both of you. I've been a huge Doctor Who fan for a few years and when I pulled that vibrator out of its package I immediately thought it looked like a Dalek. And it's the size of a Sonic Screwdriver. My imagination ran wild. LOL! :)
Posted by: The Countess at Aug 5, 2010 6:35:01 PM