« Cover Art For "The Storm" | Main | Horror Movies And "Torture Porn" »
September 03, 2008
Choosing A Sex Lubricant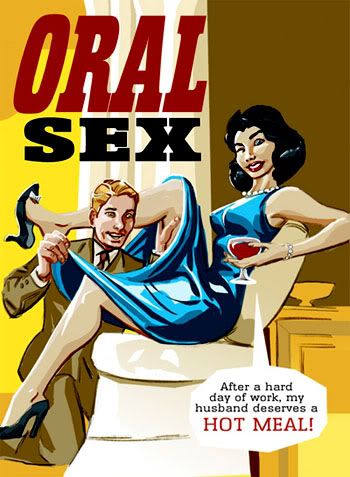 I received several flavoured lubes from VibeReview, all of which I have already reviewed in separate posts. Now, I get to choose my favorite. It was hard to pick just one. All of them were nice. But I did have a favorite. Two, actually.
I used Naughty Secrets Personal Lubricant, ID Juicy, O'My Flavored Lubricant, Fizz Flavored Lube, and Strawberry Astroglide.
Each lube had its good points. The packaging for ID Juicy makes it perfect for travel. This is one bottle that won't open and spill all over your clothing. Naughty Secrets Personal Lubricant has sexy, eye-catching packaging, including a bottle that looks like an old fashioned tonic bottle. The flavour was pleasant without being too overpowering, and the lube was a good thickness. Fizz Flavored Lube had a kitchy and nostalgic appeal, since the lubes are flavoured according to popular types of soft drinks. Strawberry Astroglide's flavour is a popular one in flavoured lubes, and it also benefits from the excellent reputation Astroglide already has as a lubricant. O'My Flavored Lubricant came in many unusual and scrumptious flavors, such as strawberry cheesecake, cappuccino, and the flavour I chose - passion fruit. Plus O'My is another brand name recognized for its high quality.
To get it out of the way right now, I'll admit that I have two favorites: O'My Flavored Lubricant and Strawberry Astroglide. What I liked about the flavours were that they were not overpowering. The lubes themselves were thick enough but not tacky or sticky. I don't like thick, sticky lube.
If I wanted thick, sticky lube, I'd use WD 40.

While I like O'My Flavored Lubricant and Strawberry Astroglide, the bottles don't work well for traveling. I haven't traveled much lately, but I like to attend SF/F conventions to promote myself and my books. I would take a small sex toy and some lube to round out my evenings with a relaxing orgasm. Although I didn't like the bubblegum flavour as much as the strawberry and passion fruit, if I were going on another trip soon, I'd take ID Juicy. The bottle is small and compact, and it's designed in a way that keeps the lube from spilling. The last thing I'd need would be to open up my suitcase once in my hotel room, and find my clothes covered with lube and smelling like fruit. ID Juicy's bottle is designed so that is unlikely to happen, which would be one less thing for me to worry about.
If I were to give a gift, I'd choose Fizz Flavored Lube because it's so unusual. The names alone are amusing. I'd choose either Gropin' Grape or Lickin' Lemon Lime. This lube is nice and thick, and perfect for oral sex if you don't care much for the taste of dick or pussy. Plus is has that nostalgic appeal, especially if you like old fashioned soft drinks. Top that with the shape of the bottles. They look like very colourful soda bottles, complete with twist cap. Fizz Flavored Lube is so much fun that it screams "gift!"
Another lube that would make a good gift is Naughty Secrets Personal Lubricant, because of the good lube, the strawberry taste, and the nostalgic packaging. The bottle looks like an old-fashioned tonic bottle. It even has a cute little devil on the box, which looks like the devils on one of my "Lords of Acid" CDs. This one is fun to look at, and fun to use.
While I have my personal favorites, each lube has its good points. It just depends on what you're looking for. If you travel a lot, or like subtle flavours, or like old-fashioned packaging to go with your pleasant flavour, or want to give a gift your friends will talk about for years, you can't go wrong with these lubes.
Posted on September 3, 2008 at 04:12 PM | Permalink
Comments