« October 2009 | Main | December 2009 »
November 29, 2009
Review: Discreet Romance
Discreet Romance sex toys sells a wide variety of products that will please anyone. If you want to buy sex toys - adult store, this is the site for you. The site is designed in pleasant pastel colours that are easy on the eyes. Categories listed in the left sidebar make shopping a breeze. Here is a list of the categories of Discreet Romance sex toys you will find:
Sex Toys for Her
Sex Toys for Him
Vibrators
Dildos
Butt Products - Anal Toys
Bondage Sex Toys
Cock Rings
Lubricants & Potions
Vaginas and Dolls
Condoms
DVDs
Pumps & Enlargers
Misc. Adult Toys & Novelties
Adult Games and Gifts
Body Jewelry
Men's Wear
Women's Wear
Gay Sex Toys
Lesbian Sex Toys
Just Arrived Sex Toys
The selection of sex toys is wide-ranging in both price and type. There are plenty of the more popular types of sex toys available, including G-spot vibes, rabbits, lingerie, male pleasure sleeves, and anal sex toys. You can buy sex toys - adult store to your heart's content here. You may choose your sex toys according to type or go to the category price list if you are looking for a sex toy that is a certain price. You can choose sex toys for under ten dollars or sex toys that cost a hundred dollars or more. It all depends on what you can afford. These sex toys are of high quality, no matter the price. Each sex toy page includes basic info on the toy as well as a very good picture, so you know exactly what you're getting.
Everything you need is available at first glance. Choose a sex toy from the list of bestsellers on the right. Or choose one that is on special sale on the list on the left. Choose via sex toy category or by price range. Shipping, tracking, and contact links are easy to find at the click of a button. Categories are divided into sub-categories, making your shopping experience a breeze.
The vibrator category, for instance, is divided up into sub-categories to make your shopping experience easier and more pleasant. You get electric sex toys, finger vibes, flexible, kits, massagers, waterproof, mini vibes, and more. There are over 400 rabbit vibrators alone, from moderately priced to expensive, more than enough to choose from.
There is a nice selection of bondage toys perfect for the serious BDSM enthusiast or for those interested in a little light bedroom bondage. There are so many ball gags, whips, restraints, collars, and cuffs that you will have no problem stocking up your dungeon. Prices are very reasonable and the cost won't burn a hole in your purse.
Materials vary according to your taste whether you like glass, cyberskin, jelly, leather, or silicone. Colors also vary, from traditional black, brown, or tan to colorful from red to purple. Sizes also vary from small and narrow butt plugs to thick and long anal toys and longer-than-average dildos. No matter your experience, Discreet Romance sex toys provides the perfect sex toy for you.
Dildos range from designer to double ended to realistic. There is even a nice selection of glass dildos. The five pages of strap ons alone are enough to make your mouth water. Pegging, anyone! ♥
Discreet Romance sex toys has a nice DVD selection, including well-known titles such as "Pirates" and "Behind The Green Door" and specific taste types such as anal, oral, and bondage. Prices are comparable to prices on other web sites.
Shipping is discreet and private, the way it should be. Your package arrives in a timely fashion in a discreetly marked box so that your nosy neighbors won't know what you've bought. Discreet Romance sex toys does not store credit card information and the name on your credit card bill is TEG LLC so that your privacy is protected. So buy sex toys - adult store to your heart's content!
Discreet Romance sex toys is a high quality sex toys shop that is fully stocked with products in a wide range of prices. If you are looking for a sex toy for yourself or gifts for the holidays, you can't go wrong with Discreet Romance sex toys.
Posted on November 29, 2009 at 12:17 PM | Permalink | Comments (0) | TrackBack
November 28, 2009
The Lost Boys - I Still Believe (Tim Cappello Mix)
Heard this song on "The Lost Boys", too. Wish I could find a Youtube video with Tim Cappelli singing it in person because the man is hot!!! Still, the song is kick-ass. Enjoy.
Here it is with the beefcake thrown in. Yum!
Posted on November 28, 2009 at 09:34 PM | Permalink | Comments (0) | TrackBack
The Lost Boys - Cry Little Sister (Thou Shall Not Fall)
I'm watching "The Lost Boys", and I have always loved the theme song. It's by Gerard McCann, and it rocks. Here it is: "Cry Little Sister (Thou Shall Not Fall)".
Posted on November 28, 2009 at 08:07 PM | Permalink | Comments (4) | TrackBack
November 27, 2009
I'm Featured Author Today At Dark Diva Reviews - CONTEST!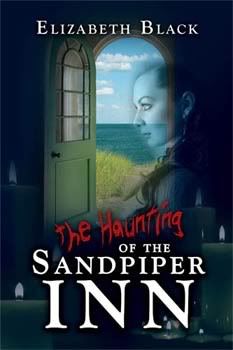 I am the featured author at Dark Diva Reviews today, and DDR is showcasing my paranormal erotic romance THE HAUNTING OF THE SANDPIPER INN. Read a blurb, an excerpt, and enter the contests for a chance to win a free copy of my book!
Come over and hang out. Make sure you leave a comment so that you will be eligible to enter the contest.
http://ddrreviews.blogspot.com/2009/11/feature-friday-elizabeth-black.html
Posted on November 27, 2009 at 01:18 PM | Permalink | Comments (0) | TrackBack
November 26, 2009
Pumpkin Pie Smell Makes Men Horny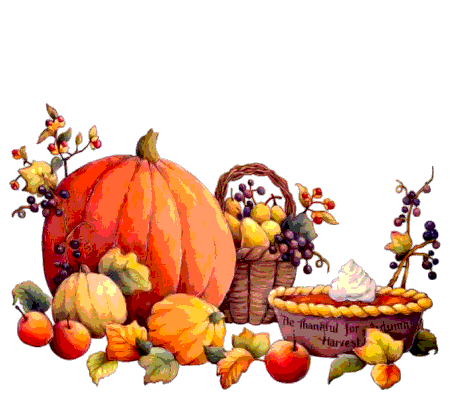 Whodathunkit? When Dr. Alan Hirsch, the founder and neurological director of the Smell & Taste Treatment and Research Foundation in Chicago studied smells, he found that certain smells bring about arousal in men. One of those smells is perfect for Thanksgiving Day - pumpkin pie.
In one study of 31 men (who were, oddly enough, all recruited from a solicitation on "classic rock radio broadcasts") the researchers found that while all scents had a positive impact on sexual arousal, certain smells impacted penile blood flow more than others. What smell got guys most hot and bothered? Pumpkin pie and lavender topped the charts, increasing penile blood flow and average of 40% compared to their base line state. Here are some of the other scents and how they measured up (taken from the Foundation website):

Lavender and pumpkin pie: 40%
Doughnut and black licorice: 31.5%
Doughnut and cola: 12.5%
Lily of the valley: 11%
Buttered popcorn: 9%
Cranberry: 2%
Hmmm... maybe this explains why my ex and current husbands like the smell and taste of black licorice. I have lavender scented oil. Time to put some in my diffuser over the living room lamp in the evening to get my husband in the mood for love. Ha!
Today I expect to hear about lots of horny men when they spend several hours watching football and smelling that delicious pumpkin pie baking in the kitchen. That is if they don't overstuff themselves full of turkey and other goodies. That L-triptophan can knock you flat on your ass before you know it.
Dr. Hirsch found scents that turned women into purring kittens, too. I can vouch for a few of these:
Good and Plenty candy and cucumber: 13%
Baby powder: 13%
Pumpkin pie and lavender: 11%
Baby powder and chocolate: 4%
There's that licorice smell again (Good and Plenty candy). I drink tea steeped with licorice root and star anise, and I also love the smell and taste of anise flavored Italian pizzelle cookies. I love the smell of cucumber so much I bought cucumber and ivy scent for when I make my homemade soaps, bath gel, and body lotions.
I'm making a pumpkin pie in about an hour. I expect my husband to lick my toes soon thereafter.
Posted on November 26, 2009 at 01:38 PM | Permalink | Comments (0) | TrackBack
Happy Thanksgiving Everyone!
Cue up the mawkish holiday music. This is a reprint of my 2003 Thanksgiving Day post, along with a special photo of Sarah Palin. Enjoy!
Thanksgiving would not be complete without tales such as these.
Thanksgiving - The Most Plumber-ful Time of Year. Imagine the huge clog that results from shoving 20 people's leftovers into the sink disposal. Plumbers will be busy today, removing banana peels, leftover potatoes, orange rinds, turkey bones, coffee grounds (they plump when you insinkerate 'em), and all sorts of disgusting sludge from people's sinks.

What doesn't make it to the sink ends up clogging the toilet. One plumber interviewed remembered when a kid flushed his dad's Tommy Hilfiger briefs. I bet if the family owned a toilet Dave Barry likes (one that can flush a sheep), it would not have clogged.
"One November Thursday, the Redondo Beach, Calif., plumber arrived at a home where the man had bet his wife $100 that the culprit of their clogged sink was not potato peels. When the drain-clearing snake revealed that it was, indeed, potato peels, the man paid Mr. Gutierrez $100 not to tell his wife."

-----

Statistics back him up. Last year, the number of plumbing calls jumped 46.4 percent the Friday after Thanksgiving, compared to a typical Friday, according to Paul Abrams, national spokesman for Roto-Rooter. That translates into 865 additional jobs for Roto-Rooter alone, worth about $235,260. Other companies report similar spikes, starting around 2 p.m. on Thanksgiving day.

-----

Patrick Tibets, a Boston-area plumber in the business for 18 years, says one disaster is seared on his mind. "A turkey caught fire," he recalls. "The flames came up over the stove. When I came in the kitchen the turkey was sitting in the sink, black and smoking. I had to turn the gas off."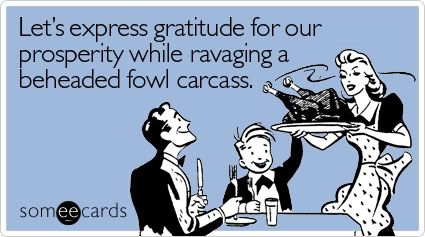 "The flames were small ... until I blew on them. My college roommate, Kathy, and I were cooking our first turkey. It wasn't going well.Somehow, a chunk of the turkey had broken free and fallen off the pan, through the rack, landed on the electrical element and burst into flames."


"The flames shot 10 feet into the air out of the old, rusty barrel smoker in the backyard as we stood dumbfounded. What I'd expected was a nice, quiet first Thanksgiving. Now where was the turkey? I began to have doubts about my husband's cooking ability."


On cooking a turkey in a vat of oil: "The oil boiled over, and it sounded like a cannon," said Tena Hart, 47, who lives next door from the house with the fire on Sharlane. "By the time I looked out my front door, the flames were 15 feet over the roof of his garage. Then everything caught fire and exploded. His lawn mower. Then his car. Gas cans. It was sort of surreal."



If an exploding turkey doesn't get you, the 2003 sunspots will.
"And now, after a three-week lull while the Sun's rotation spun them out of view, the sunspots are back within striking distance. The one with the potential to produce the most fireworks, Region 507, is expected to fix its sights squarely on Earth just as Thanksgiving arrives. While all three have decayed a bit, 507 is still roughly eight times the size of Earth."



And who can forget Sarah Palin giving a speech about pardoning a turkey while another turkey was being slaughtered right behind her??!?
Happy Thanksgiving, Everyone!!!
Posted on November 26, 2009 at 10:40 AM | Permalink | Comments (0) | TrackBack
November 22, 2009
New Release: FERAL HEAT (m/m, m/m/f, bondage, gay, erotic, werewolf)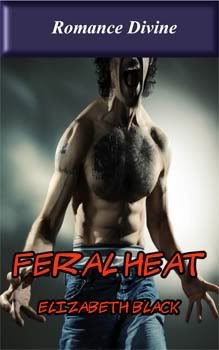 EARLY RELEASE TODAY, NOVEMBER 21, 2009 - FERAL HEAT
Head to Romance Divine starting tomorrow and pick up your copy of my hot menage, erotic bondage werewolf romp, FERAL HEAT. The official release date is November 27, but Romance Divine is releasing it now so you may get it early.
Title: Feral Heat
Publisher: Romance Divine

Release Date: 27 Nov 2009

ISBN: 978-1-934446-72-0

Author: Elizabeth Black

Format: E-Book

Length: 22,571 words

Genre: Romance

Category: Erotic, Werewolf, Gay, Paranormal, Multiple-Partner, Threesome

Price: $4.99
Buy link: http://www.romancedivine.com/FeralHeat.html
Blurb:

Grant and Sam were more than lovers; they shared a special secret. They also shared Grant's roommate, Amelia, who was beginning to get suspicious about the two hunky males who disappeared every month. The sexy trio was not without their crises: Grant and Sam had a curse that continued to dog them, and Amelia's soon-to-be ex had a bite that was as bad as his bark. It's a howlin' sexy time when author Elizabeth Black turns up the – Feral Heat.

Excerpt 1:

"We have a surprise for you," Grant said. "I set this up while you were eating lunch." He pulled down the sheets and comforter and pointed to the head of the bed. "Do you like what you see?"
At first, she wasn't sure what peeked at her from behind the pillows. Black strips? What are they? Sam walked to one of the strips and unfastened it. She heard the sound of Velcro ripping. Oh, my God! They're under-the-bed restraints! How long have these two been into bondage? Her pulse quickened as she thought of all the kinky possibilities in store for her now.
"I put the restraints on your bed earlier today. Consider them a 'thank you' present from me for letting me live with you for a few months. Now let Sam and I take care of you for the next few hours. We'll fuck the tension out of you until you can't do anything but drool."
"I'd like that," Amelia said. "So what do I do?"
"First, get out of your clothes," Sam said. "We have more surprises for you."
Within moments Amelia's clothing lay on Sam and Grant's pile. She scooted onto the bed, heart racing at the thought of the hot time she was about to have. She reclined, spread-eagle, and allowed Sam to restrain her wrists while Grant restrained her ankles. She'd had her eyes on both of them for several months, and felt thrilled, and a little nervous, over finally consummating her late night erotic fantasies. Feeling out of control and unable to move initially frightened her, since she didn't like to feel helpless.
"Give in to us, Amelia." Grant seemed to read her mind as he took a bottle from a small bag she hadn't noticed before. He poured the liquid onto his palms and rubbed his hands together. He handed the bottle to Sam, who helped himself to some of the oil. The scent of rosemary wafted around her head and she inhaled the pleasant aroma, yielding to her desire to let go completely and let these two men tend to her needs.
"There's nothing to be afraid of," Grant said. "We know you've been wanting this moment since you first saw the two of us. Give in to the helplessness. We'll take good care of you. I know you've wanted the three of us to play for a long time, and now we're going to make all your wishes come true."
Grant and Sam started at her feet, rubbing her soles until her arches curled. Their fingers pressed in between each of her toes. As they massaged, her body relaxed, the tension melting from her legs and arms. She watched her two luscious lovers as they tended to her body, working out the knots in her calves and thighs, moving up her body until they reached her heat. Her pussy quivered, she desperately needed those talented fingers to massage her in her most intimate spot, but both men resisted. Amelia admired their bodies, glistening with sweat, and their erections drew her attention. I'm not the only one who's aroused. She squirmed against the restraints, wishing fervently for her tormentors to touch her most sensitive spot, yet realizing they purposefully held off giving her the intense pleasure she needed. Restrained and helpless feels incredibly hot! I had no idea that giving in to the care of two sexy men could be so exciting!
They seemed so animal-like in their lust, much more so than they had a week earlier when she last worked with them. Grant's hair and eyebrows seemed bushier, and if it wasn't her imagination, both men seemed much more muscular than she last remembered. Grant's arms bulged with muscle over muscle as he worked her thighs, and Sam's blue eyes seemed even brighter and larger than they usually looked. She knew both of them could pin her to the bed with their bare arms if they had not already restrained her. With each passionate touch and gasp of breath, Amelia felt a bit of fear, since she had never seen these two delicious men so aroused, but she gave in to her feeling of being overpowered and at their mercy. Their mere touch sent waves of pleasure through her body.

Excerpt 2:

Grant stretched out on the grass, arms behind his head and legs extended, waiting for Sam's gentle touch. When Sam's hand stroked his chest, his heart skipped, even Sam's slightest touch aroused him. He felt his cock twitch in anticipation of what he knew was coming. Sex will take my mind off my hunger. There's nothing as distracting as a good blow job, especially from Sam. Grant relished Sam's exquisite blow jobs, and he knew Sam would not disappoint him now. I need him, need his touch on me, anything to take my mind off this burning need for flesh. Sam's lips brushed Grant's shoulder, and then traveled down his chest to rest near his groin. Grant closed his eyes so he could fully enjoy Sam's kiss, waiting until he felt those soft lips against his cock.
Sam's lips wrapped around Grant's cock, and in response Grant dug his fingers into the earth. With a gentle movement, those lips and mouth stroked his shaft, making him jump in Sam's mouth. No other man ever had this kind of effect on me. I melt in his arms at his mere touch. Sam's tongue, slick and warm, flicked in circles around Grant's shaft, and Grant felt his erection grow harder as Sam's tongue moved faster around him. Sam alternated between stroking Grant's shaft with his tongue and then sucking hard on his head, all the while rolling his balls in his hand. Grant moaned and stiffened as Sam took all of him deep into his mouth, sucking and licking, driving him wild. Grant grabbed Sam's head, pushing him harder against his cock, taking in his entire length, and Grant felt so close to coming his heart raced in his chest.
The sound of motors interrupted his passion. Grant opened his eyes in time to see a shooting star skitter below the full moon. Who is stupid enough to drive into the forest knowing there are wolves about? Little do they know what really lurks in Dogtown… Two burly men on dirt bikes bounced into the forest clearing as Grant and Sam rushed to find cover behind a copse of maple trees. To Grant's horror, the two men stopped in the middle of the clearing and stepped away from their bikes. One grabbed a twelve pack of beer while the other wielded a bottle of Jack Daniels.
"Hey, Lewis, toss me a brew. This heat is making me thirsty."
Lewis tore open the twelve pack and threw a bottle at his friend. "You sure we should be out here? With the wolf warnings and all?"
"What are you, chicken shit? We ain't gonna see no wolves. Besides, I got my gun." He pulled a pistol from his back pocket and waved it in the air, setting off one round.
"Are you out of your mind, man? Don't go attracting attention to us out here!"
"Those two aren't going to go away any time soon, are they?" Sam growled in a whisper.
"No, and they smell like they've been drinking for hours. I can smell their sweat and stale booze breath from here." Hackles stood up on Grant's back as he watched the two men guzzle their beer. The lust for blood and fresh kill overwhelmed him, and he clawed the ground with his razor sharp claws.
Posted on November 22, 2009 at 04:35 PM | Permalink | Comments (0) | TrackBack
November 19, 2009
Geico Pothole Commercial
I swear this commercial cracks me up every time I see it. It's the southern charm voice of the pothole that sells it. A riot!
I just learned the the woman who does the pothole's voice is a New York actress named Dayci Brookshire.
Posted on November 19, 2009 at 12:02 PM | Permalink | Comments (0) | TrackBack
November 16, 2009
Babeland: Jimmy Jane Afterglow Candle
I love the Jimmy Jane Afterglow Candle. This is the second one I've used. My favorite scent so far is pink lotus, but this one, which is cucumber water, is also very nice. Other scents include dark vanilla, bourbon, fig leaf, black currant, and milk chocolate. The subtle scents are very feminine and pleasant, and they don't smell like you're in a head shop. While I like the head shop smell, I'm not always in the mood for it.
The massage oil melts quickly and when I use the brush to spread it, it feels soft and warm, not sticky, greasy, or gooey. My husband and I love foot massages, and the Jimmy Jane Afterglow Candle is perfect for them. The oil spreads very well and stays warm for a good long time. I like using massage candles over regular massage oil because when heated it feels good on sore muscles, or on my fallen arches. There's nothing as wonderful as a sexy foot rub and arch massage with the Jimmy Jane Afterglow Candle.
The price is very reasonable and the candle lasts a much longer time than other massage candles I've used. The packaging is also very sleek. The frosted square glass candle holder is very pretty and looks stunning in my bathroom. I love the match box, too. There's something sexy about match boxes that you don't get from a regular book of matches. The brush is very soft and holds the melted oil very well.
If you're looking for a sweet and delicate massage candle, look no further than Jimmy Jane Afterglow Candle. Jimmy Jane is known for their luxurious sex toys, so add a Jimmy Jane Afterglow Candle to your sex toys collection. Just in time for Christmas, too! The Jimmy Jane Afterglow Candle makes a great stocking stuffer.
Posted on November 16, 2009 at 11:09 AM | Permalink | Comments (2) | TrackBack
November 13, 2009
Why Do Women Have Orgasms?
Thank you for visiting my blog! Please stop by my new web site and blog for Elizabeth Black, erotica and erotic romance writer.
--------
Why do women have orgasms? It's obvious why men do - they ejaculate and that leads to pregnancy. A man's orgasm helps to carry on the genetic line. So, why do women have orgasms? One theory to which I don't subscribe is that women have orgasms much for the same reason that men have nipples. It's a matter of parity. If men didn't have nipples, women might evolve to lack nipples, and that would prevent them from nursing their young. Therefore, women's orgasms are a benefit given to them to show parity in men having orgasms in order to ejaculate.
I don't buy it for a second. This view reduces women's sexuality to being "all about the men", and that narrow view is a slap in the face to women. While I've had some difficulty coming lately, I do have orgasms quite regularly, and I can count the benefits without any problem whatsoever. Here are a few:
1. Orgasms are great stress relievers. If I'm full of nervous energy and I need to calm down, a screaming orgasm helps to calm me down. My blood pressure drops like an elevator once my orgasm is finished, and I feel the calm just wash over me. It's a wonderful feeling.
2. It feels good. That's the best benefit of all. Orgasms just feel great. They are enjoyable sensations that permeate my entire body.
3. An orgasm brings me closer to my husband. I can speak for many women who say that an orgasm and especially the afterglow brings them closer to their partners. Cuddling and resting after a hot bout of sex is a great stress-reliever and it makes you feel all warm and fuzzy.
4. Orgasms relieve menstrual cramps. I'm having my period now, and the orgasm I had last night set those painful cramps packing. I did have to take some aspirin to completely kill the cramps, but the orgasm definitely helped.
5. I'm convinced that the female orgasm helps to draw semen into the uterus, which of course encourages pregnancy. Gotta keep those genes moving on down the gene pool, after all.
6. Multiple orgasms - men are jealous that they can't have them. I have had several orgasms one right after the other, and when that happens I nearly pass out. I can also sometimes have orgasms not long after each other when I'm especially horny. Not many men can come again that quickly after ejaculating.
7. Female sexual desire and orgasms may lead women to select multiple partners. Hey, if the guys can do it, why can't women? Anthropologist Sarah Hrdy doesn't think women choosing multiple partners is necessarily a good thing, because of the punitive treatment "cheating" women are given in modern societies. Some studies have shown that some women cheat quite often, almost as much as some men, so there could be some truth to the multiple partners theory. Sex feels good, so many women are likely to seek out multiple partners, especially when they find partners who are especially good in the sack.
Orgasms are treats that I enjoy very much, and I know that having them isn't just a side benefit that is really meant to make men feel more important. A female orgasm isn't a "side effect" of the supposedly more important male orgasm. It's beneficial to women all by itself.
Posted on November 13, 2009 at 11:13 AM | Permalink | Comments (6) | TrackBack