« May 2009 | Main | July 2009 »
June 26, 2009
New At Sex Is Magazine: Foods That Enhance Your Sex Drive
I've just started writing for
Sex Is Magazine
, which came right on the heels of
Nuts4chic
closing. And the articles are more fun to write and longer. I'm loving it!
This week's article is about food and sex, entitled "You Are What You Eat: Foods That Improve Your Sex Life". Check out our latest
70-640
dumps &
ccia
written by our
pass4sure 70-576
certified teams to help you in pass real
642-185
exam &
testking 70-640
.
http://www.edenfantasys.com/sexis/sexual-health/food-sex-pyramid-62392/
Here's an excerpt:
Your diet affects the taste of your sex organs and secretions. Certain foods make semen taste bitter as well as making pussy secretions taste and smell strong. A woman's taste and scent changes from day to day. There are many factors affecting her taste and smell, including where she is in her monthly cycle, whether or not she is menstruating, and what she has recently eaten. According to sex writer Violet Blue, friendly bacteria lactobacilli reside in a woman's vagina, so when her vagina is healthy she will have a sweet and slightly pungent taste and smell, much like plain yogurt. A woman's taste ranges from tangy to salty, with a hint of the metallic thrown in when she's close to having her period. The metallic taste comes from the iron in her blood.

Here's what to do to make your sweetie taste sweet instead of bitter:

1. Cut down on red meat. Red meat is the number one culprit in creating a strong taste. Related to red meat is dairy. Cut down on milk, cream, and ice cream. I won't say eliminate red meat and dairy altogether because so many people – including my husband and I – enjoy a good steak dinner followed by an ice cream dessert. Just cut down your intake, and increase your intake of poultry to make up for the loss. If you can cut meat out of your diet altogether, you will notice a dramatic effect on your sweetie's taste whether that person is a man or a woman. Vegan or vegetarian men have semen that tastes sweeter than men who regularly eat your basic red meat steak and potatoes with lots of garlic and onion meals.

PREVIOUS SEX IS ARTICLES BY ELIZABETH BLACK
"When Erectile Dysfunction Hits Home: Or How NOT To Turn Your Man Into A Meat Dildo". Sex Is Magazine described my article as "a fantastic and compassionate read".
http://www.edenfantasys.com/sexis/sex/erectile-dysfunction-60192/
Posted on June 26, 2009 at 04:49 PM | Permalink | Comments (0) | TrackBack
June 23, 2009
Pleasurists #34
from dockera.com via art or porn
Pleasurists is your round-up of the adult product reviews that came out in the last seven days from bloggers all around the sex blogosphere. Did you miss Pleasurists #33? Read it all here. Do you have a review for Pleasurists #35? Submit it here before Sunday June 28th at 11:59pm PDT. Please re-post this list on your own blog if listed.
Note: Monday the 29th is the editor's birthday, Pleasurists #35 may be delayed next week.
Want to win some free swag? All you've got to do is enter.
Madame Editrix
Scarlet Lotus St. Syr
On to the reviews…
Editor's Pick
I love this vibrator for it's power. Yes, these vibrations carry throughout the entirety of my vaginal canal and even vibrate down into my ass. I can feel the vibrator through the mattress, yea, that good. The Dream Massage G is to my vagina what the Hitachi is to my clitoris.
Vibrators
Dildos
Anal Toys
Toys for Cocks
Lube, Massage Oil, Bath Stuff, & etc.
BDSM/Fetish
Adult Books/Games
Adult Movies/Porn
Storage
Miscellaneous
Posted on June 23, 2009 at 05:49 PM | Permalink | Comments (0) | TrackBack
BC Earth Explorer Widget
My husband and I just finished watching the BBC Earth three hour special, and it was incredibly good. We love nature shows.
Here's the BBC Earth Widget. Testing it here to see if it's too big for my sidebar.
Posted on June 23, 2009 at 03:56 PM | Permalink | Comments (0) | TrackBack
Meet Me Today At The Romance Erotica Connection
I'll be at Romance Erotica Connection promoting "The Haunting Of The Sandpiper Inn, my Sex Is Magazine writing, and upcoming releases. Hang out with me from noon until 3 pm, EST.

http://groups.yahoo.com/group/romance_erotica_connection/

Hope to see you there!

Posted on June 23, 2009 at 10:24 AM | Permalink | Comments (0) | TrackBack
June 19, 2009
I Just Finished "Feral Heat", My Werewolf Erotic Romance
I'm very happy with my finished novella, "Feral Heat". It's my first werewolf erotic romance. It has two hot and sexy werewolves, and I based their looks on Hugh Jackman as he looked in "Australia" and Orlando Bloom as Legolas in "Lord of the Rings". This novella is a f/m/m menage, and it's very hot!!! Now I can start working on "Dangerous Curves" again. I hope to have that novella finished by the end of the month. Top that with my usual daily sex toys work and the article about sexercise I'm writing for Sex Is Magazine, and I'm a very busy girl. But tonight, it's a few glasses of red wine and relaxing with my husband while we watch "21 Jump Street". Speaking of sexy men, Johnny Depp is adorably hot in this show.
Posted on June 19, 2009 at 05:14 PM | Permalink | Comments (0) | TrackBack
June 18, 2009
Babeland: Sensuous Soak Kit
I love to take a long soak in the bath, especially when I'm having my period because the hot water makes me feel better. So I was eager to try Babeland's
Sensuous Soak Kit
.
It has everything! A delightful sponge with its own waterproof bullet vibrator that may be removed so that I may use it on its own, which I did. It felt great on my nipples. The Babeland Bubble Bath, scented Afternoon Delight, foamed up very well when the hot water hit it. The scent was a delicious rustic spice that I liked much better than the usual floral or fruity scents I get from bubble bath. The bubble bath also made the water feel softer.
I loved the cucumber water scented Afterglow massage candle by JimmyJane. I already have a JimmyJane Afterglow massage candle, scented pink lotus, and I must admit that JimmyJane makes my favorite massage candles. It burns slowly, and the massage oil worked well in the bath. I can use the massage oil in the bath or directly on my skin. The cucumber water scent went very well with Afternoon Delight.
This
Sensuous Soak Kit
comes with a waterproof book of erotica called
Aqua Erotica
, with stories by some well known erotica writers, including Cecilia Tan, Thomas Roche, and Poppy Z. Brite. I love to read while soaking in the bath, and since this book is waterproof, I didn't have to worry about getting it wet. What a fantastic idea for a book! Make it waterproof so that you may enjoy it in a bath filled with fragrant bubbles.
The best part is that while you may buy each of these products in the
Sensuous Soak Kit
separately, when you buy them together in this kit, you save 15%! All of the products in the
Sensuous Soak Kit
are high quality and perfect for soaking away your hectic day, or enjoying a sensuous soak with someone you love.
Enjoy your sex play and buy your
Sex Toys at Babeland
.
Posted on June 18, 2009 at 12:55 PM | Permalink | Comments (0) | TrackBack
June 15, 2009
New Lesbian Stories Coming Soon
Keep an eye on my blog and MySpace page for my upcoming F/F stories. Here's the dirt:
"Lost In Her Mouth" - a F/F romp that will appear in my book "Tales of Lust and Longing", published by Whiskey Creek Press Torrid. This book is a refurbishing of my book "Summer Heat". "Lost In Her Mouth" is about two sexy women having kinky fun with popsicles on a hot summer day. Expect "Tales of Lust and Longing" to be released in September.
"Neighbors" - a F/F/F menage romp about a young stick-in-the-mud who gets the education of her life when two sexy and exciting new neighbors move into the apartment next door. This story is about coming out of your shell and enjoying the finer things in life. This story will be published by Torquere Press.
These are my first two lesbian stories, and I'm very excited about them. I'll post more info as release dates approach.
Posted on June 15, 2009 at 02:34 PM | Permalink | Comments (2) | TrackBack
June 12, 2009
Friday Random Ten - The Naughty Fiction Edition
I'm going to spend my weekend finishing "Feral Heat" so that I may hand it in. I hope it gets accepted. It's my first attempt at werewolf erotica. I imagine one male character as looking like Hugh Jackman and the other male character looks like Legolas Greenleaf in the "Lord Of The Rings" movies. Very hot!! And there's a young woman... so we have menage f/m/m. Scorching! I hope to finish it this weekend so I may start working on "Dangerous Curves" again. I'd like to have that one done by the end of the month.
In honor of me cranking out that story and subbing it, here is my Friday Random Ten:
1. Tomb Raider 1: Title Theme
2. Silence (Airscape Remix) - Delerium Poem
3. Sword of Islam - Delerium - Faces, Forms, and Illusions
4. Colors - Trance 2002, Second Edition
5. Rosie Darko - Michael Andrews, Donnie Darko Soundtrack
6. M386 - Brian Eno, Music For Films
7. Suffragette City, David Bowie, The Rise And Fall Of Ziggy Stardust
8. JD Albert vs. Precision, Say Yes - Trance 2002, Second Edition
9. While Shepherds Watched, Dan Gibson's Solitudes, Christmas Wonder (I really should move this one to a CD and get the Christmas music off my iTunes...)
10. The Girl From Ipanema - Stan Getz and Astrud Gilberto
Posted on June 12, 2009 at 11:29 AM | Permalink | Comments (0) | TrackBack
June 08, 2009
Join Me In The Night Owl Chat Tonight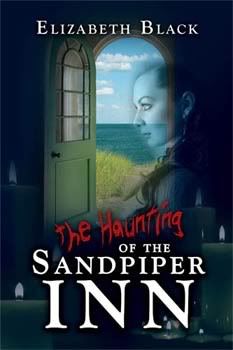 I'm a guest with Midnight Seductions authors tonight from 8 to 10 pm EST. Join me to get a chance to win a copy of my new book, "The Haunting Of The Sandpiper Inn".
Here's the chat room. I hope to see you there tonight.
nightowlromance.com/nightowlromance/chat/chat.aspx
Posted on June 8, 2009 at 02:44 PM | Permalink | Comments (0) | TrackBack
June 03, 2009
Review For "The Haunting Of The Sandpiper Inn" - A "Gripping Read" Yay!
I got a fab review from
You Gotta Read Reviews
. Here's what reviewer Vivienne had to say about "The Haunting Of The Sandpiper Inn":
This is a rather gripping read, along the lines of an erotic horror story. It is a quick and easy read with quite a bit of gore and ghoulish behaviour. The relationship between the characters builds up quickly, culminating in some heavy sex scenes. I did enjoy this book and felt like I was on one of those ghost investigation programmes.

Ellis is a brilliant psychic, not fazed at all by the things that go bump in the night, that would put any normal sane person in the nearest psychiatric ward. It had me checking under my bed for gnarled hands. You have an inkling from early on as to who the ghost might be and how they came to be there, but that didn't spoil my enjoyment of the book.

This book is definitely worth a read if you like hot and steamy mixed with horror and hauntings.
Pick up your copy of "The Haunting Of The Sandpiper Inn" now at Whiskey Creek Press Torrid.
Click here to buy the book
.
Posted on June 3, 2009 at 10:35 AM | Permalink | Comments (2) | TrackBack