« December 2008 | Main | February 2009 »
January 23, 2009
Cupping Is More Than Quack Medicine - It's A Sex Toy!
PZ Myers at Pharyngula is ranting yet again about another form of alternative "medicine" -
cupping
. The gist of cupping is that, according to PZ's post, "[t]his is a procedure related to bleeding, in which suction is used to draw blood to the surface. It's absolutely useless, an artifact of old, discarded theories about humors, and it's not something I ever thought I'd see practiced." The article he links to cites acupuncturist Michael Yang, describing cupping as working "on the same principles as a deep massage or physical therapy. The placement of heated glass cups on a person's bare back serves to separate connective tissue, muscle and fascia, which subsequently increases circulation and decreases inflammation."
Of course, the Pharyngulites are having a ball blasting this idiocy. However, it seems they don't know something else about cupping, and I'm here to educate them.
Cupping is a sexual practice often undertaken by those who are into bondage and discipline (BDSM).
Yee hah!!! It's time to talk about smut!
Here more from Wipipedia (yup, that's a Wiki for bondage fans)
:


Suction Cups

Suction cups and vacuum cupping sets are based on the oriental method of using suction to pull impurities of the body through the surface of the skin. In BDSM scenes they can be used on a vatiety of parts of the body; breast, nipples, penis, even the buttocks to induce a range of sensations in someone from the pleasurable right through to extremely painful!

Suction Cups

Suction cups are usually supplied with a small hand pump to remove the air from the glass and attach it to the skin. The more air removed, the tighter the cups will attach itself and the more intense the sensation. Depending where it is placed on the body and the amount of suction applied the resuling sensations can range from mild discomfort to extreme pain. On removal the suction cup leaves a temporary "hickie" mark on the spot where it it was attached,

Fire Cups

The fire cup is based on the same concept as the vacuum pump cupping set, whereby air is removed, but here, the heavy, thick heat-tolerant glass globes are used. By using the flame from a candle or lighter held under the opening of the globe or by heating the cup itself, the air is heated and expands inside the cup. Then it is immediately set on the skin area. As the air inside the cup cools, the skin is pulled into the glass globe! With practice the fire cup provides a highly visual experience and is sometimes used as part of public BDSM performances.


Posted on January 23, 2009 at 11:48 AM | Permalink | Comments (1)
January 14, 2009
My Arisia Panels And Book Signing For This Weekend
These are my panels and my book signing for Arisia this weekend. I had removed myself from a panel on Friday about burlesque because I can't be there Friday.
SATURDAY, JANUARY 17, 2009
Book Signing
(#2 Crow's Nest - 1B) Sat 11:00 AM
Beloved Ghosts vs. Evil Dead (I'm moderator)
(William Dawes B) Sat 6:00 PM
Writing Sex Magic
(William Dawes A) Sat 10:00 PM
SUNDAY, JANUARY 18, 2009
Poly 175: Is This For Me?
(William Dawes B) Sun 8:00 PM
Sexy or Sexist
(BU Suite - Regency Club) Sun 9:00 PM
Posted on January 14, 2009 at 07:00 PM | Permalink | Comments (0)
January 13, 2009
Pleasurists #12
Geisha by Steal Your Soul Photography
Pleasurists is your round-up of the adult product reviews that came out in the last seven days from bloggers all around the sex blogosphere. Did you miss Pleasurists #11? Read it all here. Do you have a review for Pleasurists #13? Submit it here before Sunday January 26th at 11:59pm PST. Note: there will be no Pleasurists next week, January 19th due to the editrix moving to Seattle. Please re-post this list on your own blog if listed.
Want to be part of the Best Sex Toy Reviewers List of 2008?
Want to win some free swag? All you've got to do is enter.
On to the reviews…
Editor's Pick
I think I might finally understand all of the buzz surrounding the Laya Spot! I'm a fan of strong vibrators, and most of the battery powered vibrators just can't compare to my go-to vibrator, the Hitachi Magic Wand. But this funny little vibrator is strong! Really strong. And quiet, too!
Madame Editrix
Scarlet Lotus Sexgeek
Vibrators
Dildos
Anal Toys
Toys for Boys
Lube/Massage Oil/Bath Stuff
BDSM/Fetish
Adult Books/Games
Adult Movies/Porn
Toy Storage
Miscellaneous
Posted on January 13, 2009 at 10:36 AM | Permalink | Comments (0)
January 09, 2009
Arisia Con Schedule Is Up!
Finally, the con schedule is up. I have a book signing at Arisia as well as several panels. Look for "Trish Wilson/Elizabeth Black", and you'll get my schedule.
Arisia Convention Schedule
Posted on January 9, 2009 at 04:42 PM | Permalink | Comments (0)
January 08, 2009
Please Nominate Me As A 2008 Best Sex Toys Reviewers!
Pleasurists
is now seeking nominations for the Best Sex Toys Reviewers of 2008. Please nominate me. All you need to do is go to the link below, read the instructions, and nominate me in the comments. Don't forget to include a link to my blog and my blog's "Sex Toys Reviews" category.
Pleasurists - Best Sex Toy Reviewers of 2008
Here's what you need to add to comments:
The Countess
http://trishwilson.typepad.com/blog/
Sex Toys Reviews Category
http://trishwilson.typepad.com/blog/sex_toys_reviews/
Please nominate me! I'd love to win!
Posted on January 8, 2009 at 08:44 AM | Permalink | Comments (0)
January 06, 2009
Nuts4chic - What Kind Of Fantasy Do You Have?
Spice Up Your Sex Life – Roleplaying Games
by Elizabeth Black
Thursday, April 10, 2008
Want to add a little spice to your sex life? How about roleplaying?
You don't have to be into bondage to enjoy some roleplaying sex games. Lots of sex toys web sites sell costumes so that you may try on a little roleplaying yourself.
What kind of fantasy do you have in mind? Would you like to be a pirate and his nubile captive? How about a king and his maidservant? You can even be a dominatrix while your partner plays the submissive. Two popular forms of roleplaying are doctor and patient, and guard and prisoner.
The different kinds of costumes available are sexy and loads of fun. I've seen many different types of "naughty nurse" costumes. Scrubs are cheap to buy, and they look adorable on your "patient". Give an examination using massage oils and a butt plug. For some extra sexy fun, tie down your submissive and run a feather or ice cube along his bare torso. That kind of play is a form of bondage play called sensation play, and lots of people who aren't that much into bondage enjoy it. You can spice up your very vanilla sex life with a little sensation play.
Why would anyone want to try out sex fantasies? There are lots of reasons. They want to further explore their sexuality. They want to add some more excitement to their sex play. They may like the feeling of helplessness that comes with being a submissive. Others like fantasy roleplaying because they want to improve their social skills. Some find their lives to be rather dull, and fantasy roleplaying brings some excitement to their lives.
Try on a persona that is different from your day-to-day persona. Are you normally shy and reserved? Play the dominatrix so that you take control of your fantasy situation. Do you bark orders and make major decisions at work? Take on a submissive role so that you can relax and let someone else make all the decisions. You can let go and be at your partner's mercy.
Now, choose your characters. Many sex toys stores sell costumes for roleplaying, so you can buy them there. Lots of these stores have online shopping, so you don't even have to leave home to find what you want. Choose the doctor and nurse outfits for some sexy medical roleplaying. Or choose the pirate and maiden. Spanking is popular in roleplaying, and you can either use your hands, a spatula, or a paddle or flogger whip especially made for roleplaying sex games. Do you want to be restrained while your partner teases you with a feather or flogger whip? Then buy some bed restraints or plush hand and wrist cuffs. You can take on many different roles depending on what kind of mood you and your partner are in. Enjoy some roleplaying sex games and have some good sexy fun!
Posted on January 6, 2009 at 08:37 PM | Permalink | Comments (0)
Awards For The Countess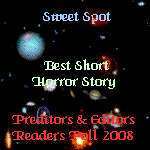 Preditors & Editors: Best Author
Preditors & Editors: Short Romance Story
For "Mud Licker"
Preditors & Editors: Short Story
For "Callipa The Stripper"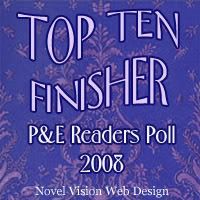 2004 KOUFAX AWARD FINALIST
Best Single Issue Blog for Family Law
2004 KOUFAX AWARD NOMINEE
Best Series
2003 KOUFAX AWARD FINALIST
Best Expert Blog for
"expertise in father's rights and child custody issues."
2003 KOUFAX AWARD NOMINEE
Best New Blog
Spanglemonkey Award For "Worst Psycho-Loon Commenters"
Feministe Anti-Awards For "I'm Ashamed I Own This Book"
Best Political Blogger Nominee for
Best I-Don't-Know-What-The-Fuck-You're-Talking-About-Half-The-Time-But-You-Seem-Like-You're-An-Expert Blog
Minister of Motherhood and Co-Minister of Humorless Trolls
I share the second ministry with Hugo Schwyzer
2004 Underblogger Nominee
Posted on January 6, 2009 at 08:25 PM | Permalink | Comments (0)
January 05, 2009
I Didn't Think Anyone Could Be THAT Stupid...
My short story, "The Storm", is going to be released this year by Forbidden Publications. Here's a link and the blurb.
http://www.forbiddenpublications.com/coming_soon.html
BLURB
After getting caught yet again with another man's wife, Robbie walked to Salt Island from the shore to nurse his wounded ego and his wounded face. He falls into a drunken sleep and awakens to find himself trapped on the island since tide came in - and a nor'easter is coming. He has to get off of this island before the storm hits. To make matters worse, the ocean is glowing an iridescent maroon. That could only mean one thing - an appearance of notorious pirate, Captain Samuel Black, and his ship, the Prospero. Robbie calls his best friend, Ian, and his former girlfriend, Kate, to get him off this island. Kate is now Ian's wife, but Robbie still carries a torch for her. Will Ian and Kate get Robbie off that island before the storm and the pirate find him first?
Now get a load of this. My short story "The Storm", is about a drunken idiot who walks out to an island only to get stuck on it once tide rolls in while he's passed out on the rocks. I though no one would be stupid enough to pull a stunt like that in real life.
I was wrong.
Check THIS out!
http://www.newsday.com/news/local/ny-lidog1231,0,3384621.story
Man's boat drifts away with dogs, cell phone on board
BY BILL MASON | bill.mason@...
11:48 PM EST, December 31, 2008
A man, wet and stranded in the cold on a Great South Bay island, and his two dogs who had drifted away in his boat along with his cell phone were all found in good condition Wednesday night by Suffolk police and the Coast Guard, officials said.
Charlie Sirico, 46, of Bay Shore, was alone on tiny Fishers Island about 4 p.m. when the boat he took to get there began to drift away with his dogs still onboard, police said. Sirico jumped into the water and tried to swim to the boat, but gave up and swam back to shore as it drifted away, police said. Winds were 32 to 38 mph, the Coast Guard said, and it was 16 degrees out, said Marine Bureau Sgt. Joseph Hauswirth. "He must have been freezing," he said.
There are some empty shack-like structures on the island, but none with heat or electricity, Hauswirth said. Sirico may have gone to the island to do some work on one of the structures, police said.
Sirico finally got a battery-powered marine radio to operate about 7:23 p.m. and contacted the Coast Guard, officials said. He was picked up about 7:45 p.m., and the dogs were found about a mile away from there where it ran aground on the Fire Island National Seashore. The dogs and owner were reunited, Hauswirth said, and Sirico declined medical attention.
Posted on January 5, 2009 at 01:54 PM | Permalink | Comments (0)
I'm Have A Good Showing At P&E!
I'm doing quite well in the tally. I'm in 12th place for Anthology for "Summer Heat". "Monster Mash" and "Ultimate Burlesque" are in 20th place for Anthology. I'm in 7th place for Authors. 2nd place in the Short Story Horror category for "Sweet Spot".
Other listings:
"Callipa The Stripper" - short story, 2nd place
"The Face In The Mirror" - short story, 10th place
"Mud Licker" - short story romance, 5th place
"Double Shift" - short story romance, 12th place
"Lost In Her Mouth" - short story romance 15th place
"Remote Controlled Fun" - short story romance, 16th place
"The Wandering Kat", short story romance, 17th place
I'd love to stay in 2nd place or higher for "Callipa The Stripper" and "Sweet Spot". I'd also love to stay in 12th place or higher for "Summer Heat". Here's the post with the links to the Preditors and Editors Polls. Keep me in the top 5. Heck I'd be happy with the top 10!
I'm Nominated At Preditors And Editors! Please Go Vote For Me!
Posted on January 5, 2009 at 12:04 PM | Permalink | Comments (0)
January 04, 2009
I'm Nominated At Preditors And Editors. Vote For Me!
Update (scroll down below to get to the P&E Poll listings)
: Welcome, Pharyngulites! Thanks for dropping by! I have excerpts from some of my fiction on my blog and on Yahoo groups, since it's likely you'd want to read more of my works.
Here is an excerpt from "Mud Licker":
http://trishwilson.typepad.com/blog/2008/12/im-posting-at-deadly-vixens-today.html
My "eXcessica" category on my blog has excerpts from the short stories "Caught!", "A Spanking Good Time", and "Double Shift" (in my anthology "Summer Heat"):
http://trishwilson.typepad.com/blog/excessica/
That's a good start. The book covers on my sidebar are links to my books if you were interested in more than excerpts. "Mud Licker", the story you are familiar with, is in the first book listed - "Like A Myth", published by Circlet Press. Or sign up for my Yahoo groups. Both are linked on my sidebar. I include excerpts on both groups.
Enjoy!
-----
I'm nominated for numerous awards at the Preditors and Editors Poll. Go and vote for me!!
Horror Short Story
"Sweet Spot" by Elizabeth Black (Whiskey Creek Press Torrid)
http://www.critters.org/predpoll/shortstoryh.shtml
Romance Short Story
"Mud Licker" by Elizabeth Black (Circlet Press)
"Lost In Her Mouth" by Elizabeth Black (eXcessica)
"The Wandering Kat" by Elizabeth Black (eXcessica)
"Remote Controlled Fun" by Elizabeth Black (eXcessica)
"Double Shift" by Elizabeth Black (eXcessica)
"Smacking Her Lips" by Elizabeth Black (eXcessica)
http://www.critters.org/predpoll/shortstoryr.shtml
All Other Short Stories
"Callipa The Stripper" by Elizabeth Black (Xcite)
"The Face In The Mirror" by Elizabeth Black (Whiskey Creek Press Torrid)
http://www.critters.org/predpoll/shortstory.shtml
Anthologies
"Summer Heat" by eXcessica
"Ultimate Burlesque" Xcite
"Monster Mash" by Whiskey Creek Press Torrid
http://www.critters.org/predpoll/antho.shtml
Authors
Elizabeth Black
http://www.critters.org/predpoll/author.shtml
Posted on January 4, 2009 at 10:11 AM | Permalink | Comments (5)