« June 2008 | Main | August 2008 »
July 30, 2008
Perfect Paranormals - Aug. 1 MEET ME THERE!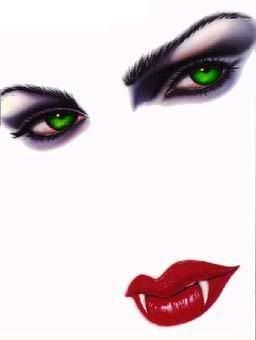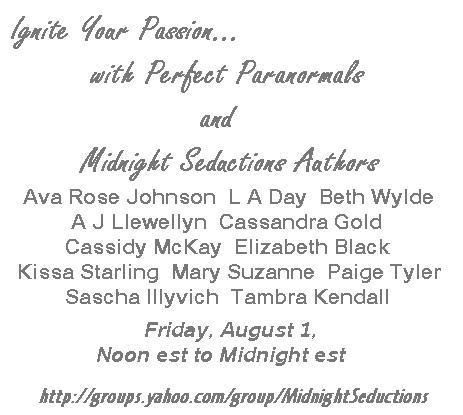 Posted on July 30, 2008 at 11:42 AM | Permalink | Comments (0)
Meet Me At Perfect Paranormals - Aug. 1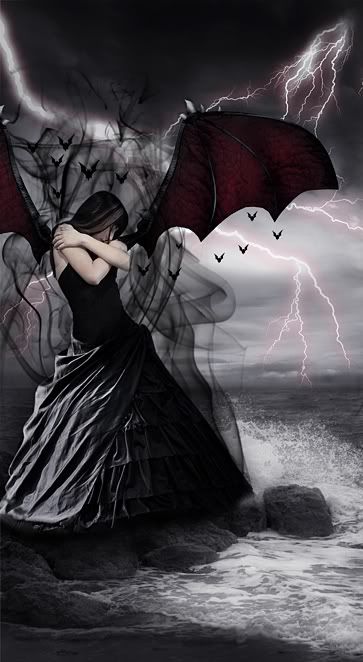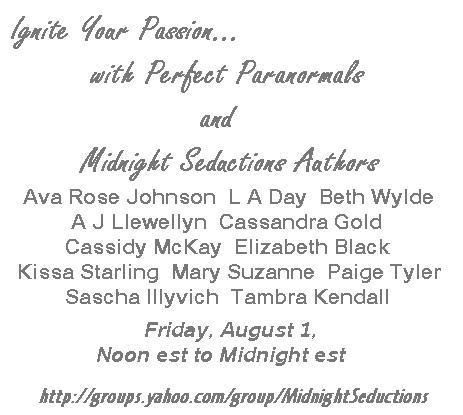 Posted on July 30, 2008 at 11:41 AM | Permalink | Comments (0)
Exquisite Erotica - Aug. 2 MEET ME THERE!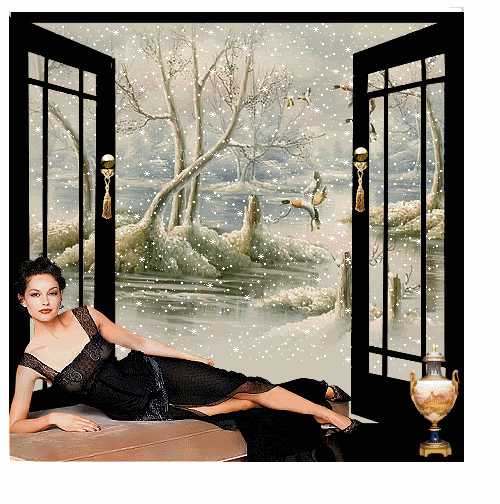 Posted on July 30, 2008 at 11:40 AM | Permalink | Comments (0)
Meet Me At Exquisite Erotica - Aug. 2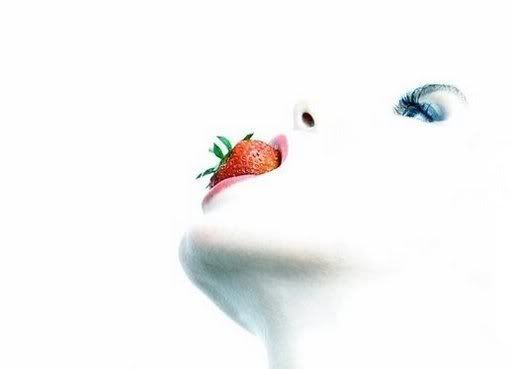 Posted on July 30, 2008 at 11:38 AM | Permalink | Comments (0)
More On The Summer Bash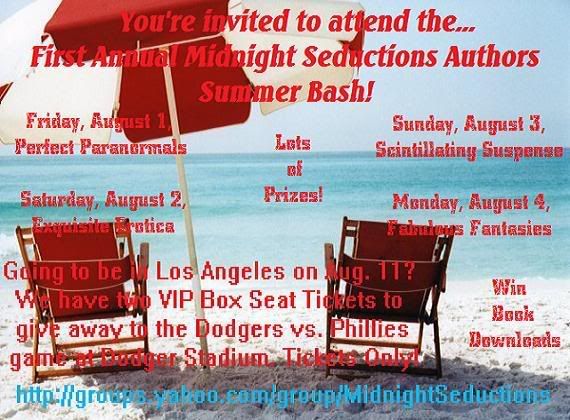 Posted on July 30, 2008 at 11:37 AM | Permalink | Comments (0)
Midnight Seductions Summer Bash Aug. 1 - 4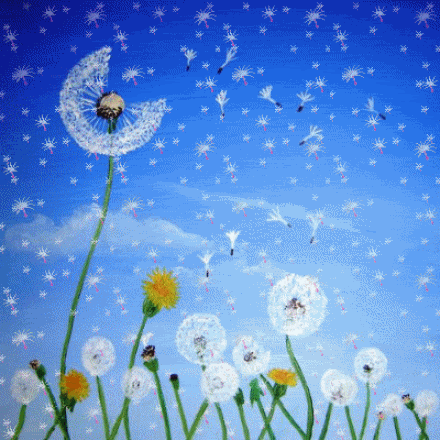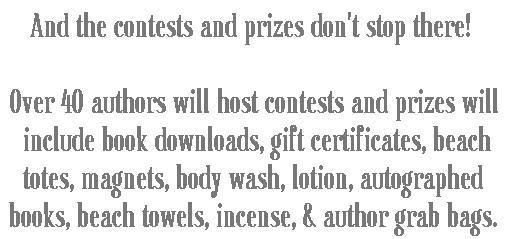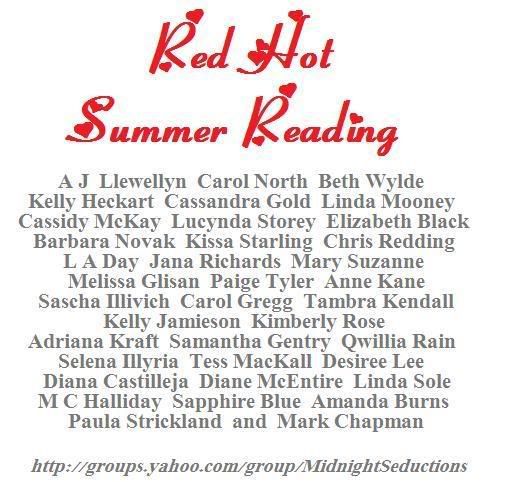 Posted on July 30, 2008 at 11:36 AM | Permalink | Comments (0)
July 29, 2008
Sexual Attitudes In Ireland
Sexual attitudes in Ireland are changing with the times. It seems the old "Catholic Guilt" may be truly on its way out in Ireland, but not without protests. The Crisis Pregnancy Agency (CPA) found that the vast majority of young Irish adults (aged 18 -25) are now sexually active. The problem is that these young people are taking risks having unprotected sex. The age of first sexual intercourse in Ireland is dropping, and people in that young group were less likely to use contraception compared to other age groups. The main reasons given for non-use were the sex was unplanned or that they had been drinking or taking drugs. Abortion rates for 20 – 24 year olds are higher than rates for any other age group.
The CPA found that nearly ¼ of survey participants felt that "if a woman carried condoms while not in a relationship, it gives the impression that she is 'looking for sex'." CPS chairperson Olive Braiden said that fear of being labeled promiscuous is leading Irish women "to risk unplanned pregnancy rather than protect themselves." Young people should be encouraged to use condoms and other forms of contraception to prevent pregnancy and the spread of sexually transmitted diseases. Being sexually active need not be stigmatized. Women who enjoy sexual activity can be encouraged to explore their sexuality and to enjoy using contraception. Just because a young woman enjoys sex doesn't mean that she should be slut-shamed.
Irish attitudes about homosexuality are also becoming more liberal. An opinion poll by Lansdowne Market Research Limited found that 84% of Irish support legal recognition for same sex marriages. Paula Williams, producer of the Irish documentary "Sex and Sensibility", said that "Irish attitudes to sex have changed substantially over the years." In the '70s and '80s, there were widespread campaigns for contraception to be legalized. Ireland's first sex shoppe opened in the '80s and '90s, a little bit of a late-comer but welcome no less.
Not all attitudes about sex are as liberal as these, though. A small porn cinema that opened behind a sex shoppe called Jade Winters has been under fire and demands have been made to close it down. This sex shoppe received media coverage, but the shoppe itself seems rather small and non-threatening. A few years ago, there were protests outside an adult shoppe that had opened, but this new one did not garner such protests. This shoppe seemed focus on stag and hen nights, with a small rack of videos and magazines, along with a few novelty condoms for sale.
In the late 19th and early 20th century, Dublin's Mondo district was reputed to be the largest red light district in Europe. By the 1920s, Mondo had closed down due to the work of religious groups in the area. Organized prostitution returned to Ireland in the 1970s. While street prostitution had continued all this time, women began to work out of houses or flats in the cities or new 'mobile brothel' vans that toured the countryside. Street prostitutes had drug problems not as common with housed prostitutes. Irish society seemed accepting of discreet indoor prostitution. While advertising in newspapers was illegal, the Internet helped to give rise to organized indoor prostitution as it exists in Ireland today.
Prostitution in Ireland may be found in brothels and clubs, marketing themselves as escort services. Prostitution itself isn't an offence under Irish law. However, solicitation in a street or public place is prohibited, and this offense applies to both the prostitute and the client. While advertising brothel services in the newspaper is illegal, brothels and escort services operate on the Internet, where they find many men who are looking for women who provide sexual and companion services. The Country Report Of Ireland estimates that between one hundred and six hundred women work as prostitutes in Dublin.
According to Ruhama, an Irish organization that helps women in prostitution and sees prostitution as a crime against women, "prostitution is increasingly becoming normalized as a personal choice, and thus a private matter between consenting adults. It is clear that prostitution is increasingly being seen as legitimate sex work. Kesler (2002) argues that prostitution serves men's sexual needs and meets women's economic ones. There can also be an assumption that prostitution is inevitable and that men are somehow "naturally" inclined to use women for sex. The purchasers of sex do not generate the same attention as the women themselves. Research attention has, in the main, focused on women, with their involvement in prostitution considered problematic, while the actual seeking out, and the buying of sex, has been treated as a normal aspect of male behavior."
Prostitution has been criticized for the presence of violence against women. According to Ruhama, 93% of women in a 1993 sample experienced some form of sexual assault. Rape and coerced sexual activity were also serious problems for the women. Another negative for women who work as prostitutes is that they need access to a place to go to and "just be", a place where "they don't need to explain, to lie, to hide, and where they will be seen and accepted as the whole person and not just 'the prostitute'."
Not all Irish hold such a dim view of escort services and prostitution. One escort service available in Ireland is EscortIreland.ie, the first Irish escort advertising site to secure a dot ie domain. This site has message boards and chat rooms. EscortIreland.ie offers a wide selection of women to choose from. This site has Irish and European escorts that speak a wide variety of languages, as well as touring escorts in Ireland and Irish independent escorts. You may choose the type of woman that appeals to you at EscortIreland.ie. Another Irish escort service is Cork Dreamgirls. You may choose busty escorts, or Asian, East European, transvestite, transsexual, blondes, or brunettes, to name a few types that are available. Other types available include gay, bi, male, fetish/BDSM, couples/duos, agency girls, and independent.
Adult businesses in Ireland are not limited to escort agencies. Sex toys shoppes are not commonplace in Ireland, but a few good ones do exist. One is AdultStore.ie, which specializes in sex toys and adult DVDs. This store has a wide selection of products to please any man or woman. It carries clit teasers, fingertip massagers, eggs and rings, and even nipple clamps. Choose a popular hands-free butterfly clit vibrator for yourself or as a gift for someone you love.
This site has fewer products than what I'm used to seeing, but it has a nice selection of sex toys. There are rabbit vibrators, which are very popular around the world, and G-spot vibrators. Are you in the mood for a little fun in your tub? Choose one of AdultStoreIe's waterproof vibrators! If you are a lesbian couple looking for a dildo harness, AdultStoreIe carries one.
Guys, if you want a masturbator, dildo, or penis pump, look no further. You're in the right place. There are plenty of sex toys for men. There are both male and female sex dolls, so you may choose what suits you.
Looking for fantasy costumes? Choose a nurse, French maid, or even a sexy pirate uniform! Would you like to buy her a pretty set of lingerie? You have several to choose from, including a basque, chain bra, and a floral teddy and stockings.
You even get a free adult DVD when you spend €150 or more!
AdultStoreIe promises safe, secure, and discreet delivery to your door so that no nosy neighbors pry into your business. This store would be welcome in the UK, since UK law prohibits the sale of adult DVDs online within the UK. Since AdultStore.ie is not in the UK, this store can ship your DVDs to you in a way that won't invite prying eyes. While the store does not offer as many products as online stores I've seen elsewhere, it's off to a good start with some high quality products available at very reasonable prices. Give AdultStoreIe a look-see, and you'll like what you find.
Irish attitudes about sex and prostitution may seem less liberal than other countries, but those attitudes are changing. Adult stores in Ireland may offer fewer products than other countries, but these stores are opening and remaining open. Escort services are becoming more popular, especially in Dublin. While some Irish are accepting of these escort services, there are also protests against them. As Irish attitudes about sex change, there will be more adult shoppes and escort services available to suit the people who wish to use them.
Posted on July 29, 2008 at 04:51 PM | Permalink | Comments (1)
July 22, 2008
Meet Me In Two Chats This Week!
MEET ME IN TWO CHATS THIS WEEK!
Wednesday, July 23 - Midnight Seductions
12 noon to 3
http://groups.yahoo.com/group/MidnightSeductions
Thursday, July 24 - Novel Sisterhood
All day (starting at noon)
http://groups.yahoo.com/group/novelsisterhood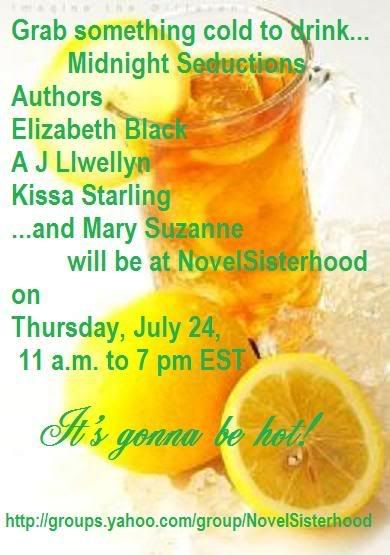 Posted on July 22, 2008 at 04:00 PM | Permalink | Comments (0)
July 21, 2008
Review: Sex Toys Megamall
When you see the word "megamall", you think of lots of quality products at a low price. That's exactly what you get at the Sex Toys Megamall. This is a pleasant, direct site that gives you exactly what you are looking for. If you don't like to shop, but you know what you want, this is the site for you. Sex toys of every persuasion are available at this site, and you will be amazed at the prices and high quality.
The categories are direct and no-nonsense: Sex Toys For Females. Sex Toys For Males. Dildos. Vibrators. Masturbation Sleeves. Anal Sex Toys. Bondage. Cock Rings. And many more categories for you to find the sex toys you want - at a wide range of prices.
If you like light bondage, you will enjoy the selection available in the bondage category. There are cuffs, bondage tape, masks, and whips. An entire section is devoted to cock rings, and you'll be pleased at the different types available. There are leather and metal, stretchy and even vibrating. You won't be able to choose just one - and why should you? Choose different coloured bondage tape and several different types of cock rings. You'll be the hottest stud around!
There are many different sex toys to choose from if you are a woman looking for some hot, fun times. Choose rubber or jelly dildos to use alone or with a partner. You can't go wrong with vibrating bullets that have multiple speeds and variations in vibration and pulsation. Want a rabbit vibrator? There's an entire section devoted to the vibrators made famous by the TV show "Sex and the City". If you are looking for G-spot stimulation, you've come to the right place. There are ten different G-spot vibrators to choose from. Are you in a lesbian relationship, and you need a dildo harness? There are four pages of dildo harnesses at the Sex Toys Megamall. Choose a traditional dildo harness or even a double dildo harness that pleases the wearer and the recipient of the dildo.
Men, looking for quality sex toys at a low price? You've come to the right place! Whether you want a sex doll or a realistic vagina, the Sex Toys Megamall carries what you need. Penis pumps made the news in the U. S. when a judge was caught using one while serving on the bench. Sex Toys Megamall carries several different types of penis pumps - all designed for your pleasure. Choose one for yourself and one for a gift today!
If you like anal sex, you will enjoy the selections available. If you are a beginner, there are anal toys perfect for you. If you have more experience and prefer a longer, thicker anal toy, you are in luck! Sex Toys Megamall carries anal beads and plug, including vibrating ones. You may even buy a glass dildo if they appeal to you. There are a half dozen for you to choose from.
Sex Toys Megamall offers many quality products that will make you very happy. Browse the web site, and choose what you want, whether its bondage gear, a G-spot vibrator, or anal sex toys. You'll find what you need at the Sex Toys Megamall!
Posted on July 21, 2008 at 01:59 PM | Permalink | Comments (0)
July 18, 2008
Nuts4chic - How To Choose A Sex Toy
Here's a reprint of my nuts4chic article about How To Choose A Sex Toy. Since I write reviews for sex toys companies, I know my stuff.
My current favorite sex toys are my Pocket Rocket Booster and my Decadence vibrator.
-----
How To Choose A Sex Toy
by Elizabeth Black
Are you horny and ready for some action, but you don't know what sex toys are right for you? Your choice of sex toy depends on what kind of hot screeching monkey sex you want.
Do you want your clit humming to the touch of a vibrator? Do you want that fun, full feeling you get from having a ten inch dildo inside you? What you like and what your partner likes will determine the kinds of sex toys that will work best for you.
If you want some hot clit action, a vibrator would be perfect for you. There are vibrators that will drive you crazy, and there are vibrators that feel great when they are inside you. One famous vibrator – the Rabbit Pearl – tickles your clit while it rotates in your pussy. If you like to use your hands to play, tweak, and squeeze, a hands-free vibrator is perfect for you. The Butterfly Strap-on is a hands-free vibrator shaped like a tiny butterfly. While the Butterfly buzzes on your clit, driving you to a hot frenzy, you can play with your nipples or go down on your partner.
In addition to clitoral stimulation, many women enjoy G-spot stimulation. G-spot orgasms are said to seriously rock the world. Women who have them say that they are the best, most intense orgasms ever. Some women ejaculate when they have G-spot orgasms. They spew fluid all over the place! If you've ever had trouble finding your G-spot, a G-spot vibrator will find that little spot in no time. Every woman should have at least one G-spot vibrator in her sex toys collection.
Do you want some anal action? A butt plug may be perfect for you, whether you are male or female. Some are dildos while others vibrate. Butt plug dildos and vibrators are shorter than traditional dildos and vibrators. They are also flared at the base so that they don't get lost in the rectum. Lube should be used to ease the butt plug's entry. Some butt plugs squirt water, which feels great inside. Others can inflate to increase the size. There are also butt plugs that stimulate the prostate gland. Remember that if you are using a butt plug in both the rectum and the vagina that it must be cleaned before switching.
No matter what your sexual urge may be, there is a sex toy out there that will make you very happy. All you need to do is a little research to learn what excites you. Sex toys make sex more fun, especially if you have a playful partner. So, go find yourself a great sex toy, and have some fun!

Posted on July 18, 2008 at 03:54 PM | Permalink | Comments (4)